Phones companies like Apple advertise that their devices can last all day. For some users that may not be the case. You also have to factor in that our batteries degrade over time holding a smaller capacity than they did when you first got it. When your device gets low on battery finding a place to plug in may be hard especially if you're on the go.
A portable charger is a great alternative for having to track down a wall port. A portable charger is a pocket-sized battery that you can carry around and charge everything that needs to be charged while you're on the go. They come in many shapes and sizes with a variety of port options.
With me today I have two Aukey portable chargers.
PB-XN10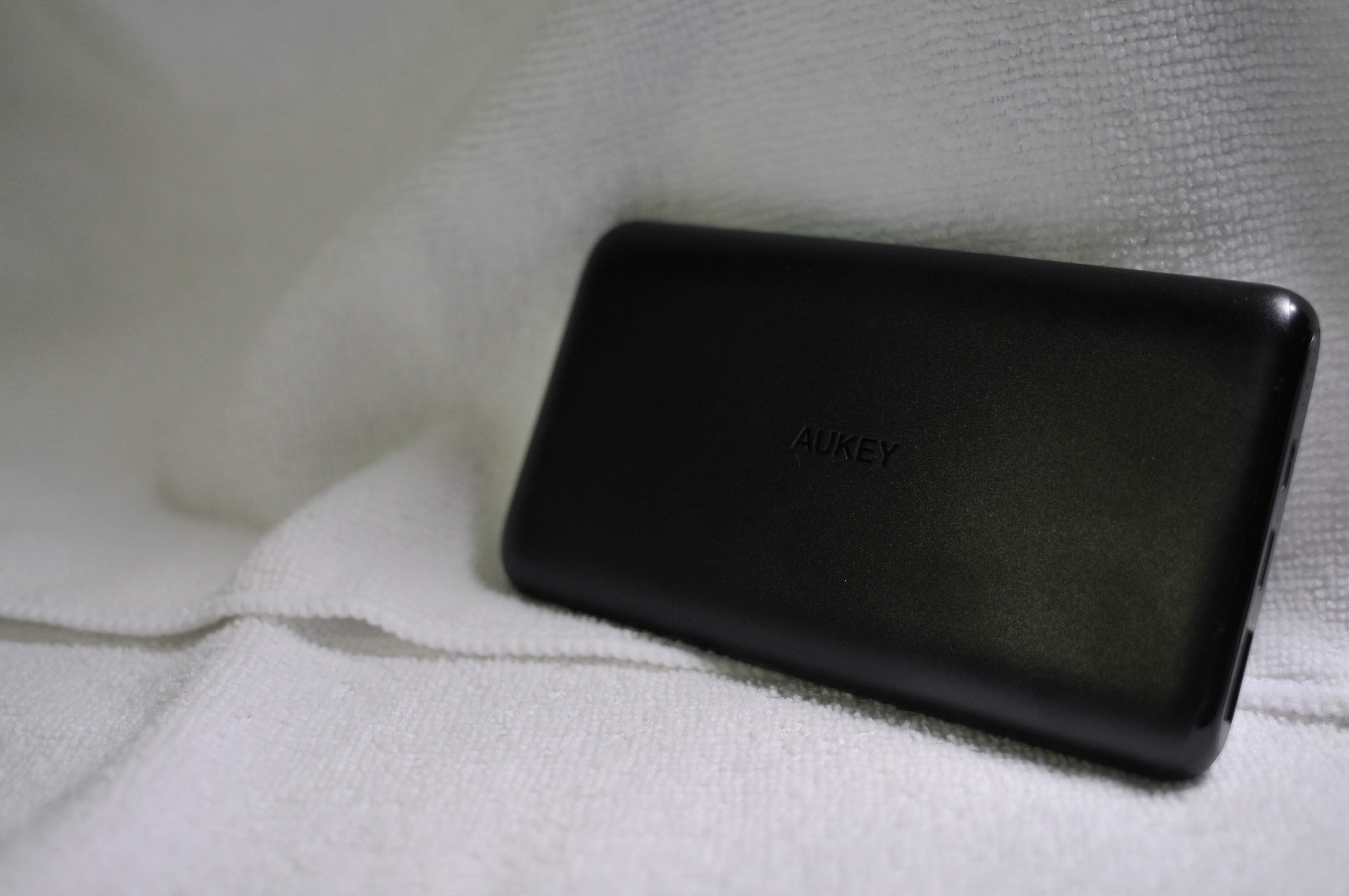 I'm going to start with this small one, PB-XN10. This is one of Aukey's latest portable chargers, probably my favorite. Its 5″x3″x1″ (4.94×2.76×0.59 inches) (125.67015 mm) and weighs 7oz (7.05oz) (200.8g), making it a little smaller and lighter than my iPhone 7. It holds a capacity of 10,000 mAh (milliamp hours). The more mAh a battery has the longer it will last while charging other devices. To put it into perspective this portable charger can theoretically charge your iPhone 7 about three times. It's not lacking in ports either. Along the back side is a single USB-A, USB-C, and micro-USB, and a power button along the right side. The USB-C port supports both power input and output while the Micro-USB is for input only. This means the USB-C port can be used to charge the portable charger or another device, and the Micro-USB is only for recharging the portable charger.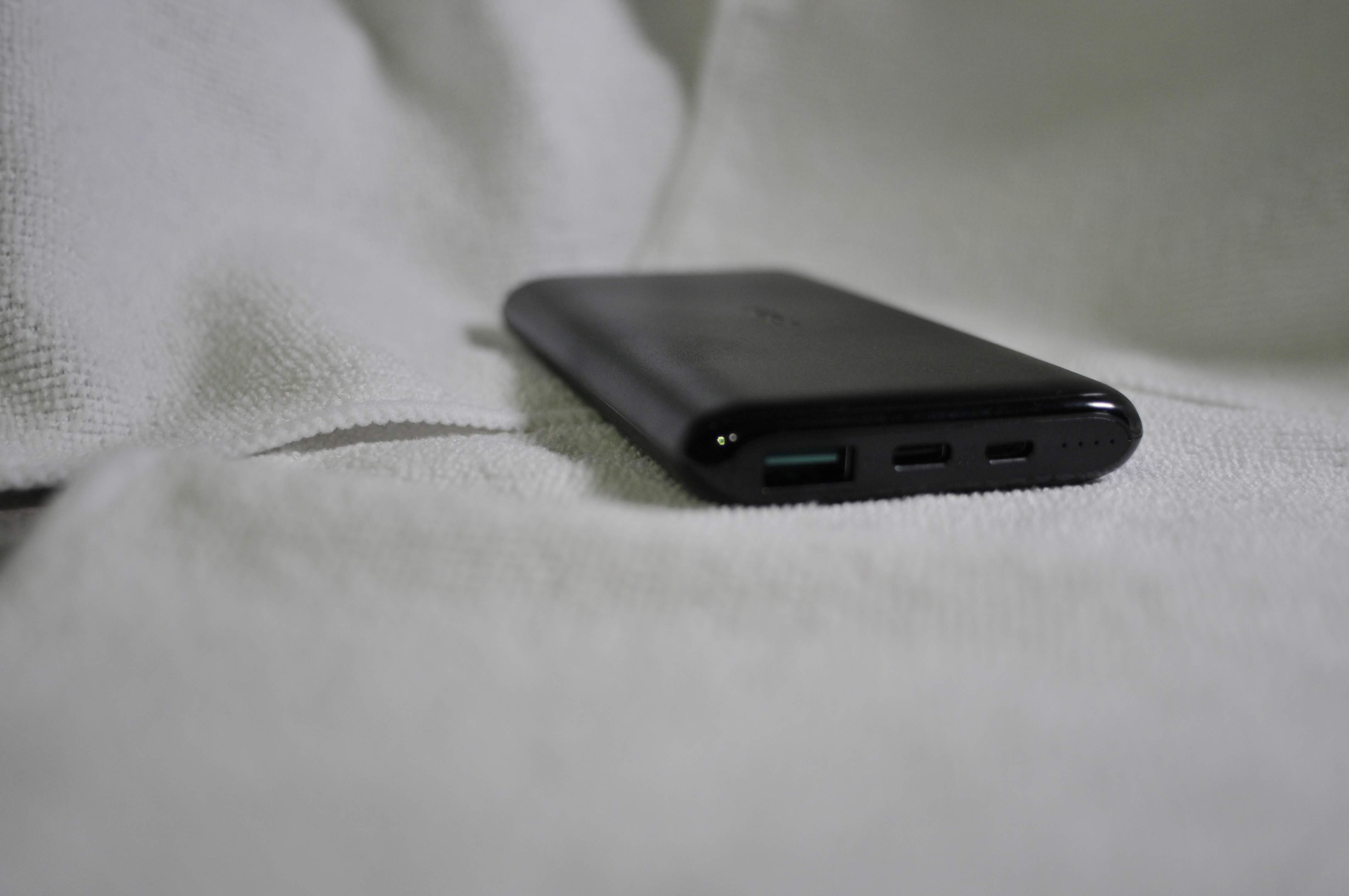 Meanwhile, the USB-A can only be used for recharging another device. Unfortunately, none of these ports support fast charge. Each of these ports charges at 5 volts. In plain terms, the portable charger will recharge itself or another device at the same speed as Apple's little brick charger. Next, to the ports are four status lights. Four Illuminating light means the battery is full, three lights and the portable is 75% full, two and 50% dead, then one flashing light the battery is completely dead and in need of recharging. Included in the box is a Micro-USB to USB-A for recharging the portable charger. It's important to note that a USB adapter is not included in the box. This adapter is pretty common and is found in the box of most smartphones, but if you don't have one to spare or just don't have one then you will need to purchase one separately. Also in the box of the PB-XN10 is a convenient carrying pouch. Aukey's PB-XN10 costs $23 from Amazon ($22.99).
PB-Y14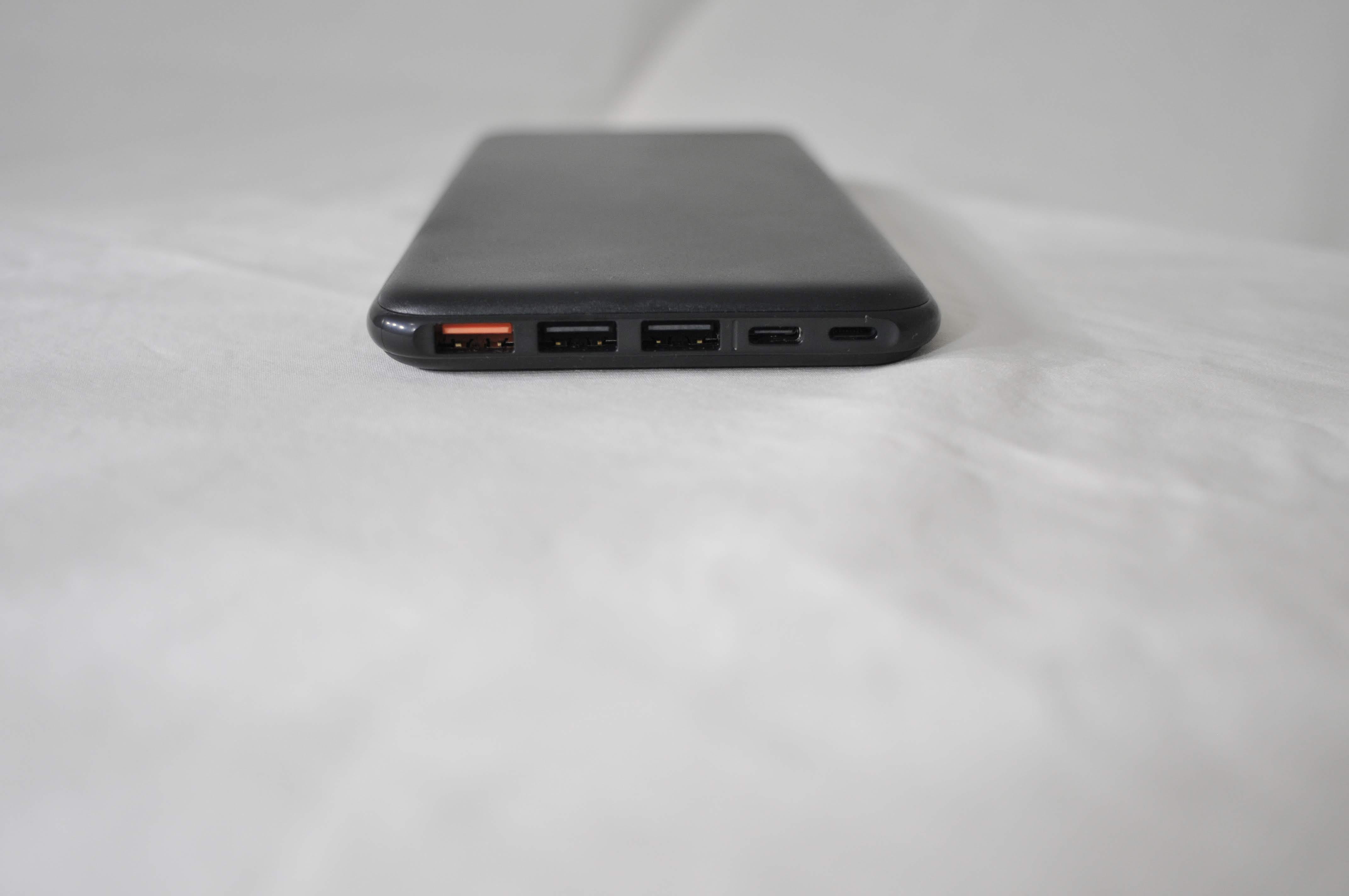 Another option is the Aukey PB-Y14. Its 8″ x 3″ x 1″ (7.9 x 3.8 x 0.6 inches) (200 x 96 x 14mm), weighing in at 13oz (13.5oz) (435g), it's a little taller and heavier than my iPhone 7. This charger is double the capacity of the PB-XN10 at 20,000mAh. Along with the larger battery is a larger selection of ports. The PB-Y14 includes three USB-A, a single USB-C, Micro-USB, and Apple's proprietary Lightning port. Micro-USB and lightning are for input only while the USB-C supports input and output, lastly, the USB-A ports only support output.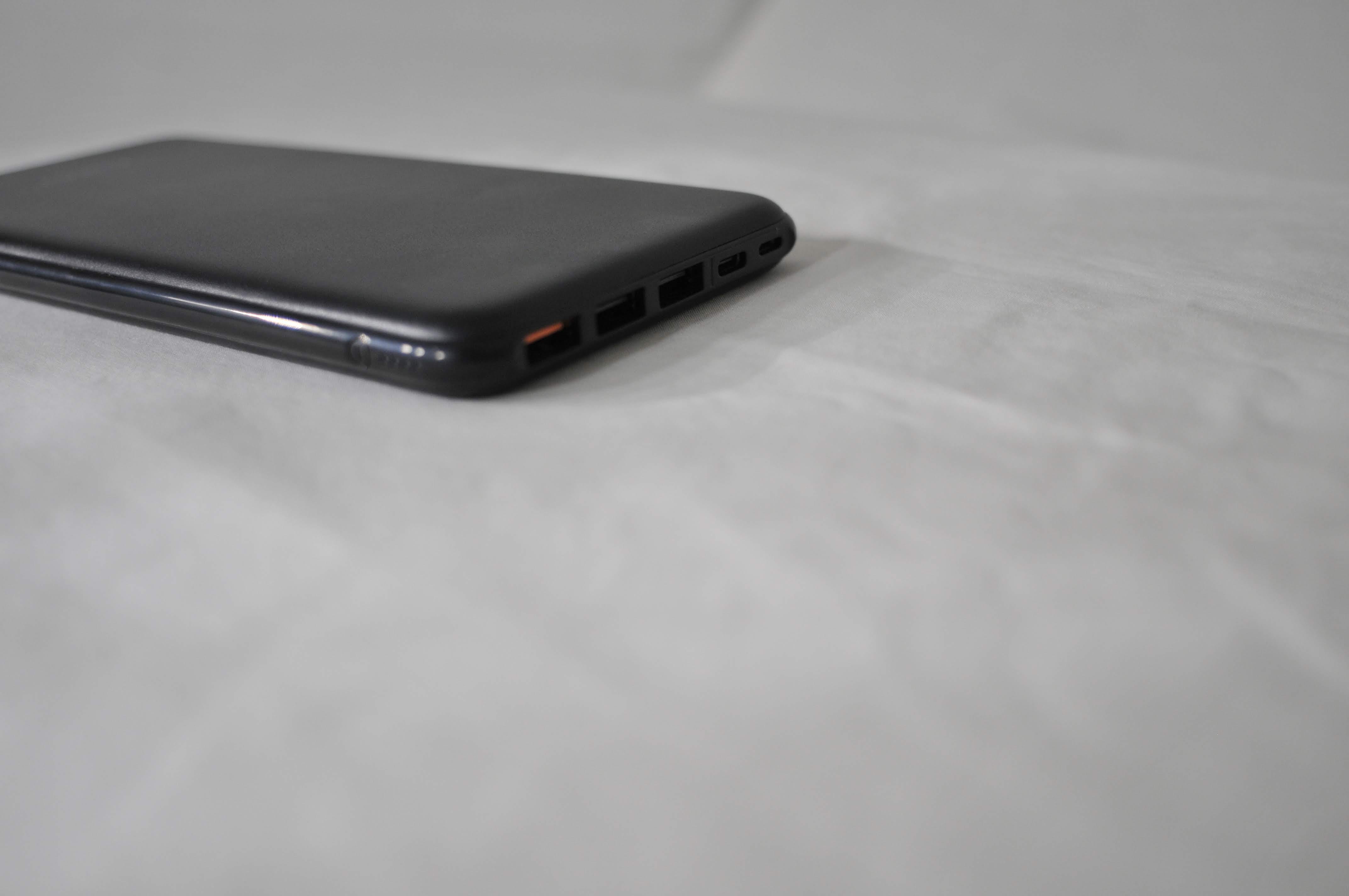 The status lights and power button for the PB-Y14 are along the left side and both work the same as on the PB-XN10. To recharge the PB-Y14 a USB-C cable is included in the box. Just like the PB-XN10, a power adapter is not included in the box, and since USB-C is a rather new standard not many devices are shipping with it yet, so you will most likely have to purchase one separately. If you want to charge the portable charger via the Lightning or Micro-USB you will have to provide your own Lightning and/or Micro-USB and USB power adapter. Last note, unlike the PB-XN10, the PB-Y14 does not include a convenient pouch. Aukey's PB-Y14 costs $40 on Amazon ($39.99).
So which one should you choose? If you're looking to charge your iPhone two to three times with something small, portable, and a with a good port selection then the PB-XN10 maybe the better choice. Now if you have a lot of devices that you want to charge while on the go, like all your friend's phones, your phone, cameras, tablets, and a battery with enough power to charge your device more than three times then the PB-Y14 may be the one for you. What do you look for in a portable charger?
Links
Other Videos