Browsers are the apps that allow you to navigate to any website on the internet from Apple.com to Amazon.com, from DisneyPlus.com to Netflix.com and everywhere in between.
Built off Netscape, the Firefox browser was born in 2004 by the Mozilla Corporation. Since then they have updated the app continuously. With it being so quick, have many ways to customize and give it your own look and feel, on top of having strong but simple privacy settings it may be a good alternative for your current browser.
So here are Firefox's top 7 features.
1. Syncing with a Firefox Account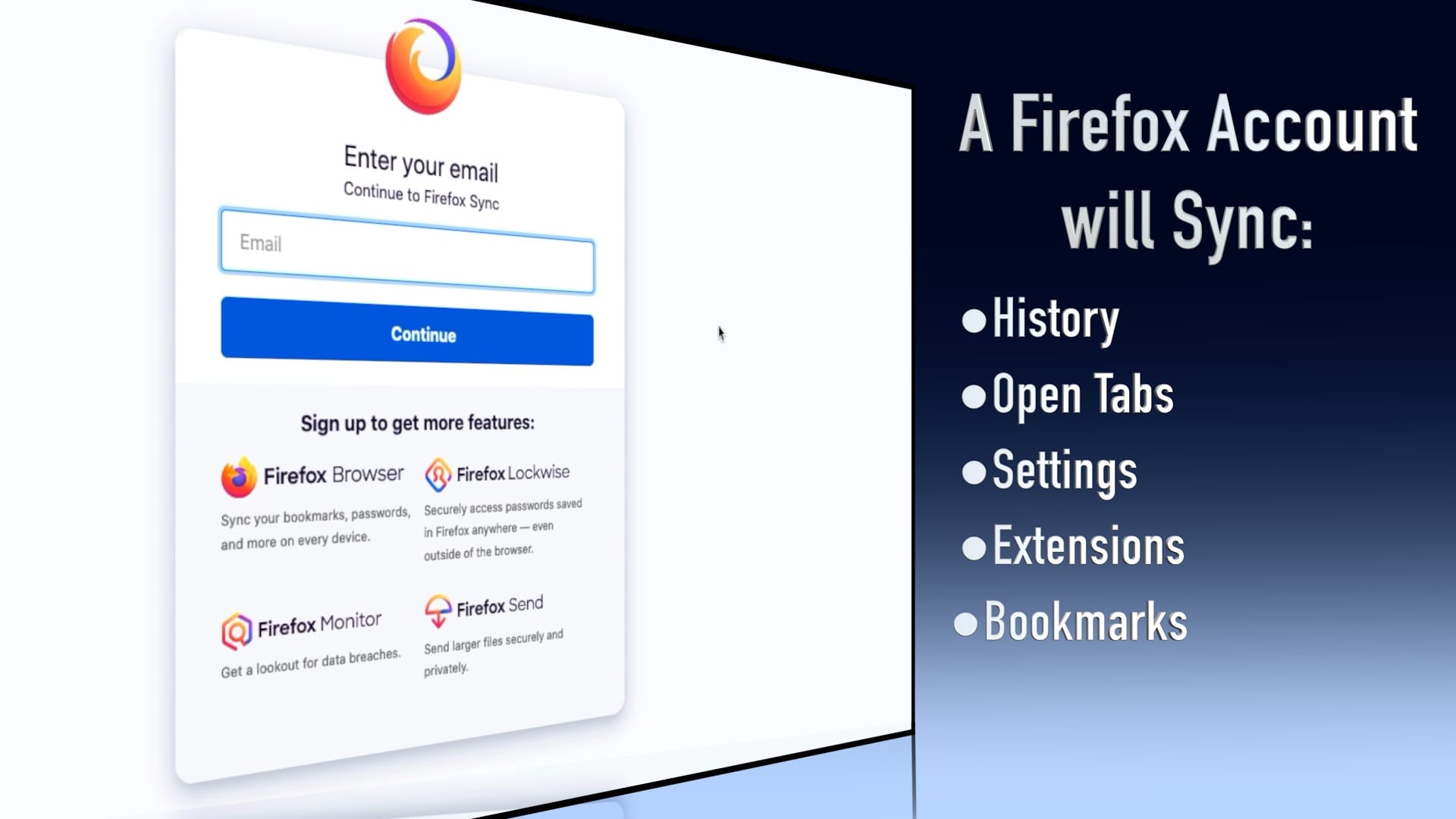 Just like most other browsers you can create a Firefox account that will sync your history, open tabs, settings, extensions, and bookmarks between all your other computers that you have Firefox installed on and signed into the same Firefox account. For instance, if you bookmark a page on your Mac in which you are signed in with your Firefox account. Then pop over to your iPhone which has Firefox has signed into the same account you will see the bookmark copied to your iPhone. The same thing will happen with your history, tabs you have open, and settings.
2. Password Manager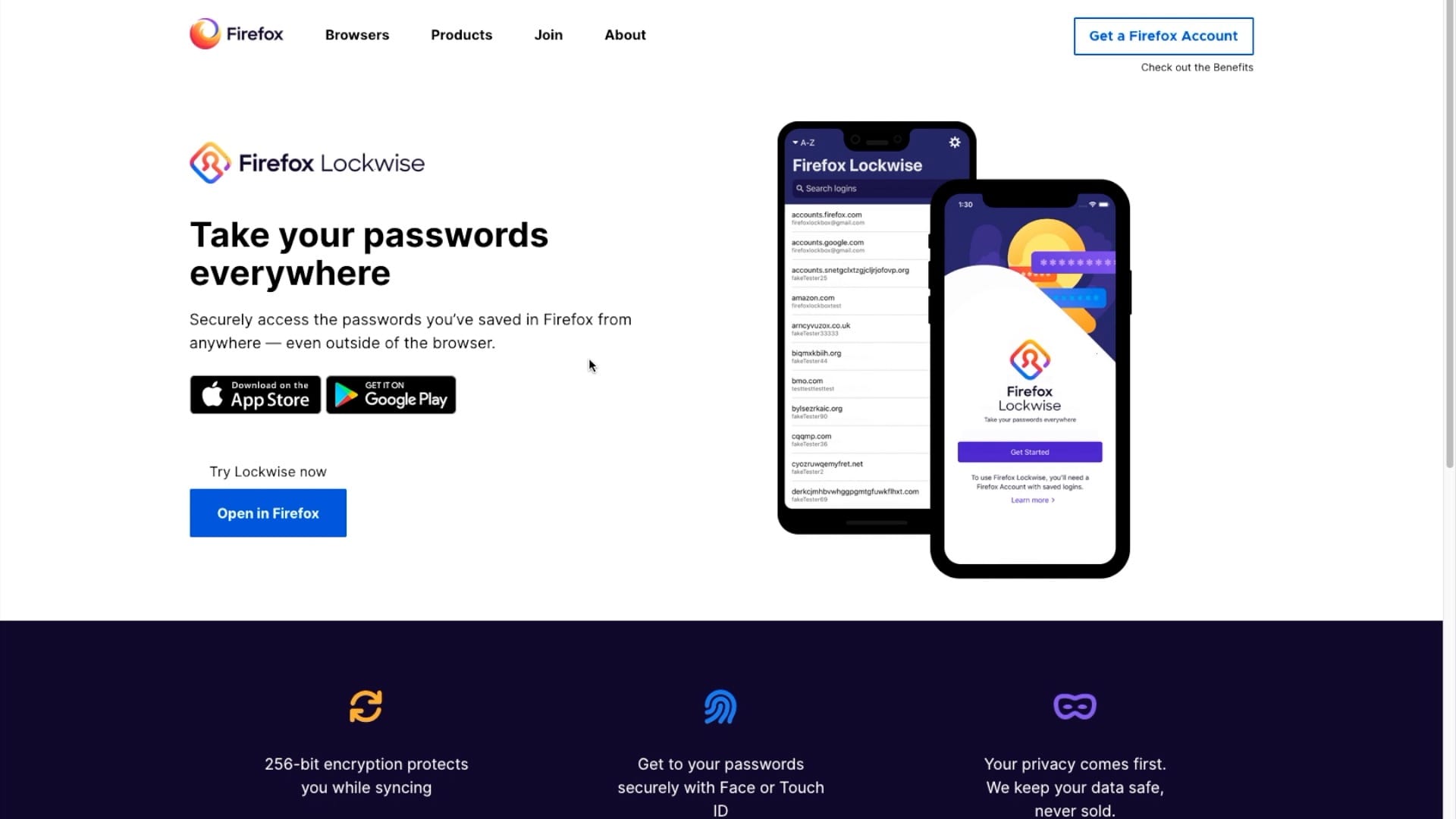 In addition to syncing your history, open tabs, settings, extensions, and bookmarks Firefox will also sync your password through your Firefox account using a feature they call Lockwise.
When you go to a website and enter your username and password like you usually would. You will then get a popup from Firefox asking if you want to save the password. If you click yes that password will be saved. Then, the next time you try to sign in on that site again the username and password will automatically be filled in.
Unlike other browsers, Firefox has a mobile companion app for iOS and Android called Lockwise. With the Lockwise app, you can access all of your password saved in Firefox and even add new ones. It even supports Apple's autofill password feature on iOS.
3. Apple Share Sheet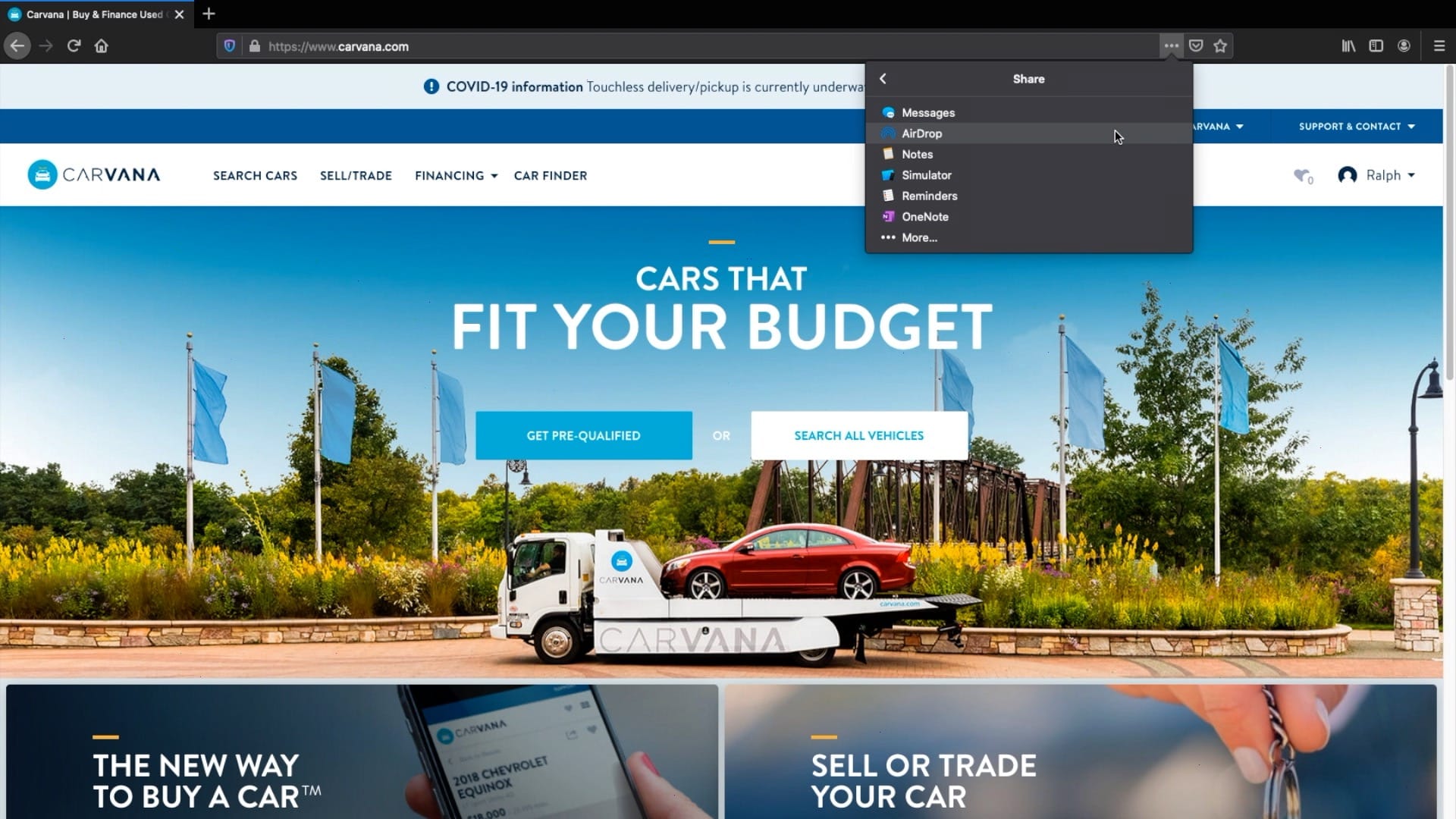 If you're familiar with sharing things on iOS then you are familiar with the share sheet. It's where you share whatever you want to share with Facebook, email recipient, or send to another app. macOS has the same thing but it not as widely used, however, it's one of the few ways to AirDrop files in macOS. Back to Firefox, when you click the three dots on the address bar you will see "Share" which will open the built-in share sheet. (On a side note you can also take screenshots, and send the current tab to Firefox on another device.)
4. Enhanced Tracking Protection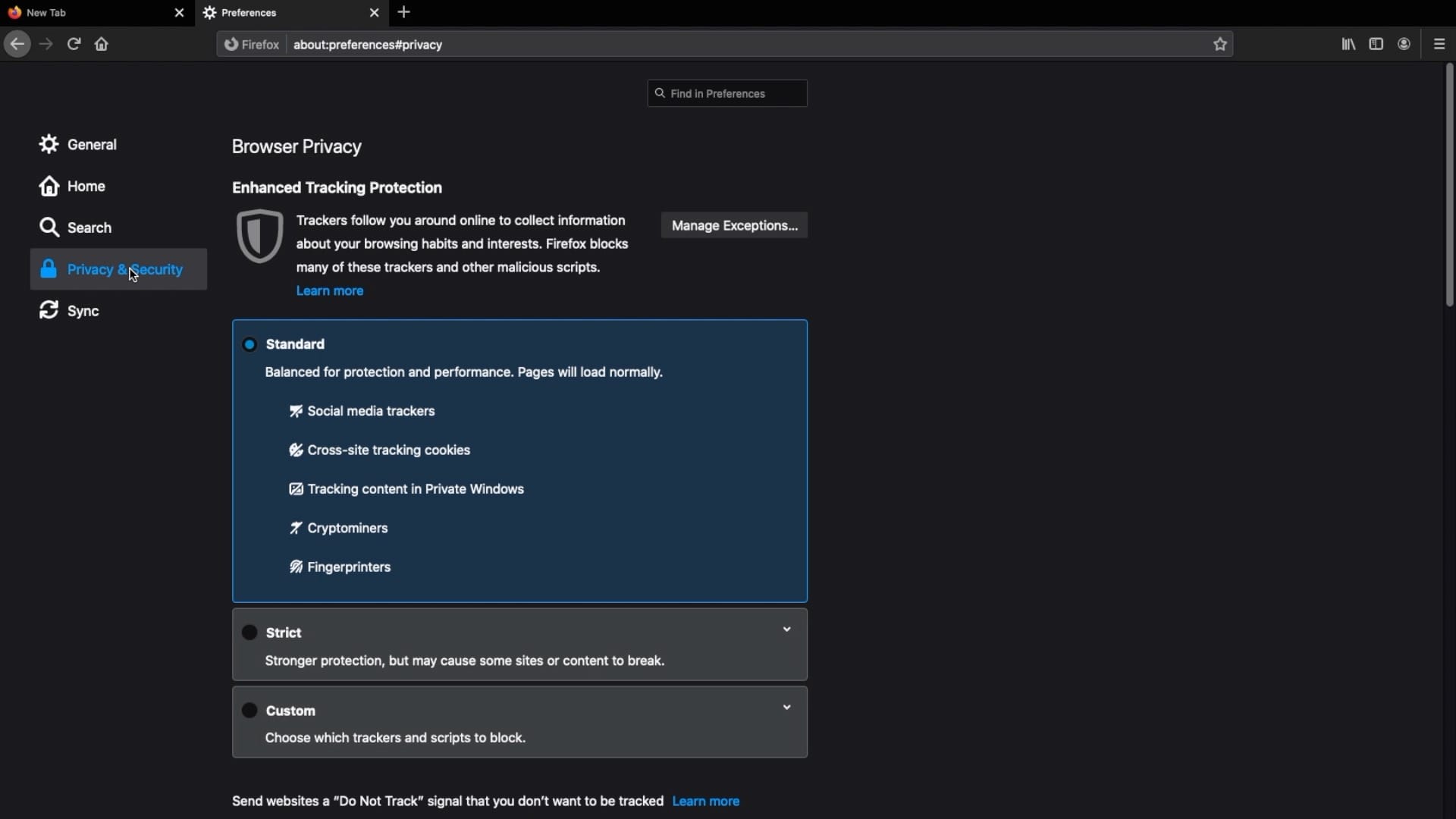 In Firefox when you go to settings and click "Privacy and Security" on the left sidebar the first settings you see is Enhanced Tracking Protection. Firefox gives you 3 different levels of protection from online trackers and other malicious scripts.
The standard preset stops social media trackers, cross-site tracking cookies, Cryptominers, fingerprints, and tracking content only in private windows.
The strict preset stops everything the standard preset does with the addition of stopping tracking content in both regular and private windows. Firefox notes that strict protection may brake certain sites.
The custom preset option lets you choose which trackers and scripts are blocked.
Click Here to read more in-depth on what Firefox's Enhanced Tracking Protection protects you from.
In the address bar is a shield that when clicked on will display all of the trackers on the site that Firefox is currently blocking. You can also click protection settings to change what protection preset you are using.
Lastly is the privacy protections report which you can find in the side menu. The first thing you will see is a chart of how many trackers were blocked on each day of the week and in total. Next is Firefox Monitor where you can learn if your email has been compromised in a data breach. Finally, Firefox Lockwise, as we talked about earlier, Firefox's password manager.
5. Firefox Send
Unfortunately, Firefox has decided to discontinue Firefox Send. You can learn more about there decision here. Therefore this feature will no longer work.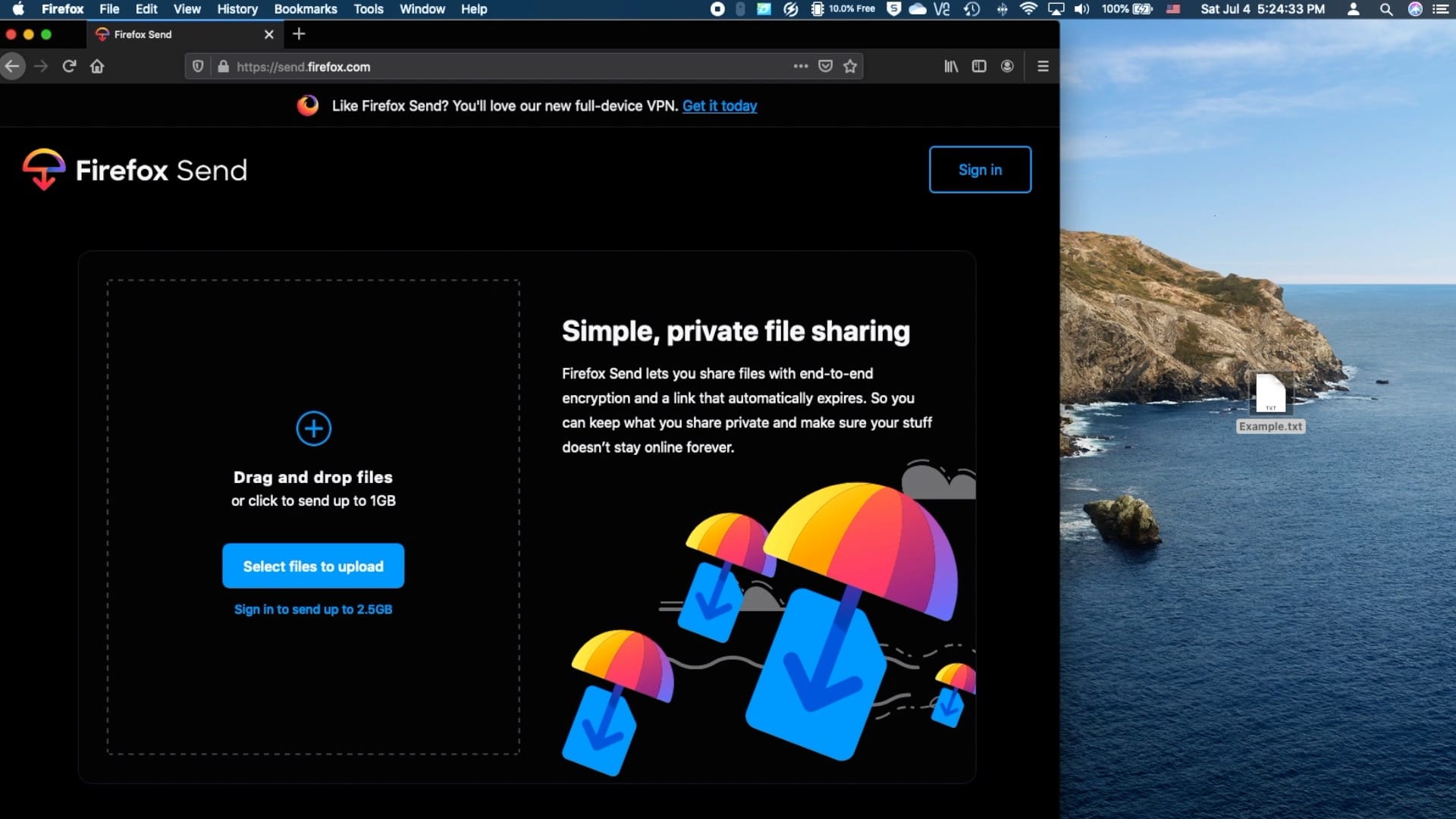 This is another feature that great for passing files between multiple devices or sharing a file that is too large to put in an email. If you go to send.firefox.com you can upload any file up to 1GB. However, if you sign in with your Firefox account the quota increases to 2.5GB and more perks. Files uploaded are end-to-end encrypted. Before sharing the file you can choose when the link expires whether that be after a certain number of downloads or after a certain number of days. You can even protect it with a password. After clicking share a link will be generated which you can send in a text message, add to an email, or any other way to share the link. Or if you shared the file through your Firefox account, you can go to send.firefox.com on another computer, sign in with your Firefox account then download the file.
6. Extensions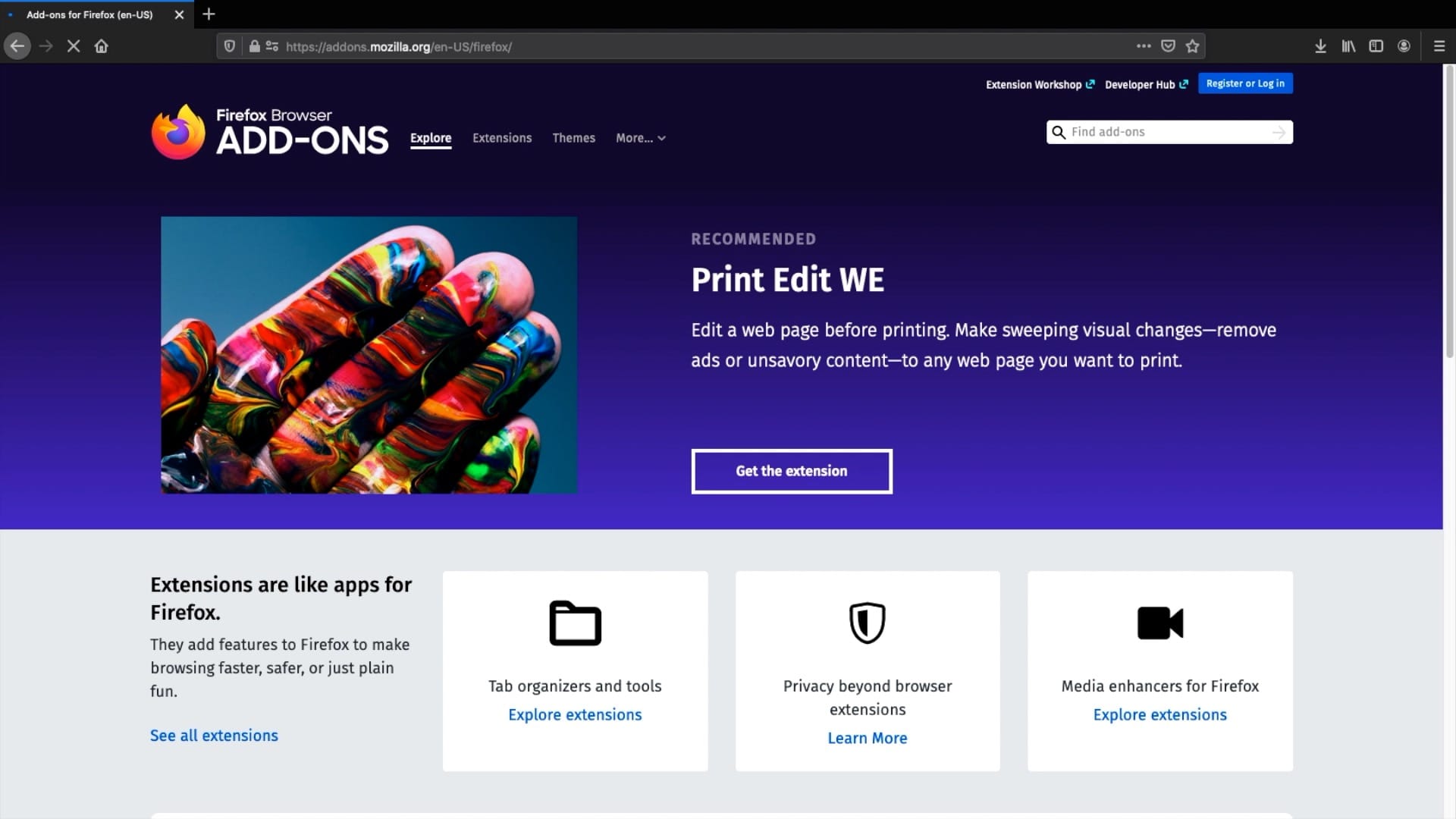 Extensions are cool because they can expand the features of the browser. If you go to addons.mozilla.org you can search for any addon that you can possibly imagine. To give you an idea here are some examples that you may find useful.
Grammarly is like spell check for the internet. When you are typing in a textbox it will follow along with you correcting your misspelled words and providing suggestions. Best of all their basic features are free. But they do have a premium plan with advanced features for $11.66 a month but personally, the free plan works fine for me.
"Honey is a free browser extension that automatically applies coupon codes when you check out online. And it installs in two clicks." You have probably heard this before from one of the many YouTube creators who Honey sponsors (of which I am not). Even so, it does exactly as the ads say. When you go to a website and Honey has coupon codes available all you have to do is click apply. That's it and it's totally free. (Honey is still not a sponsor)
These are just a couple of examples of the features that can come along with extensions.
7. Customizing
Another perk of Firefox is there numerous customization options.
If you look to the left and right of the address bar you there are so many shortcut buttons. refresh page, home button, any extensions you have installed, library, and so much more. Luckily, all of these are not in fixed positions. If you go to the menu then click customize you will be brought to a new tab. Here you can completely customize the toolbar. Select a tool and rearrange it how you like it. If you don't want to have a tool on the menu bar just drag it to the center of the window where it will be added to the list of other tools that you can add to the toolbar. There are 3 different places you can drop tools. One: in line with the very top tabs, two: on the middle line where the address bar traditionally sits, and three: the bookmarks toolbar. That's a lot of options.
In the same customize window you have more options at the bottom. You can choose which toolbars to show in every menu like the bookmarks bar. You can choose the density, or how thick you want the top toolbars to be either compact or normal.
There are also theme options. You can choose between light mode, dark mode, or default. Clicking "Get more themes" takes you to Firefox's website where you can browse through numerous other browser theme options.
Even better, if you use Firefox across multiple computers and you have a Firefox account your customizations will sync between all of your devices keeping you from having to do them over again.
Firefox has become one of my favorite browsers. Its cross-platform support allows continuity between my MacBook, Windows PC, and even my iPhone. It's simple privacy settings allow users to select their own level of protection from trackers. Integrating the Apple Share sheet makes sharing pages via AirDrop or iMessage easy. You can customize it and give it your own look and expand its features with numerous extensions. Lastly, with a Firefox account, all your settings and customizations can be replicated on all your computer with Firefox.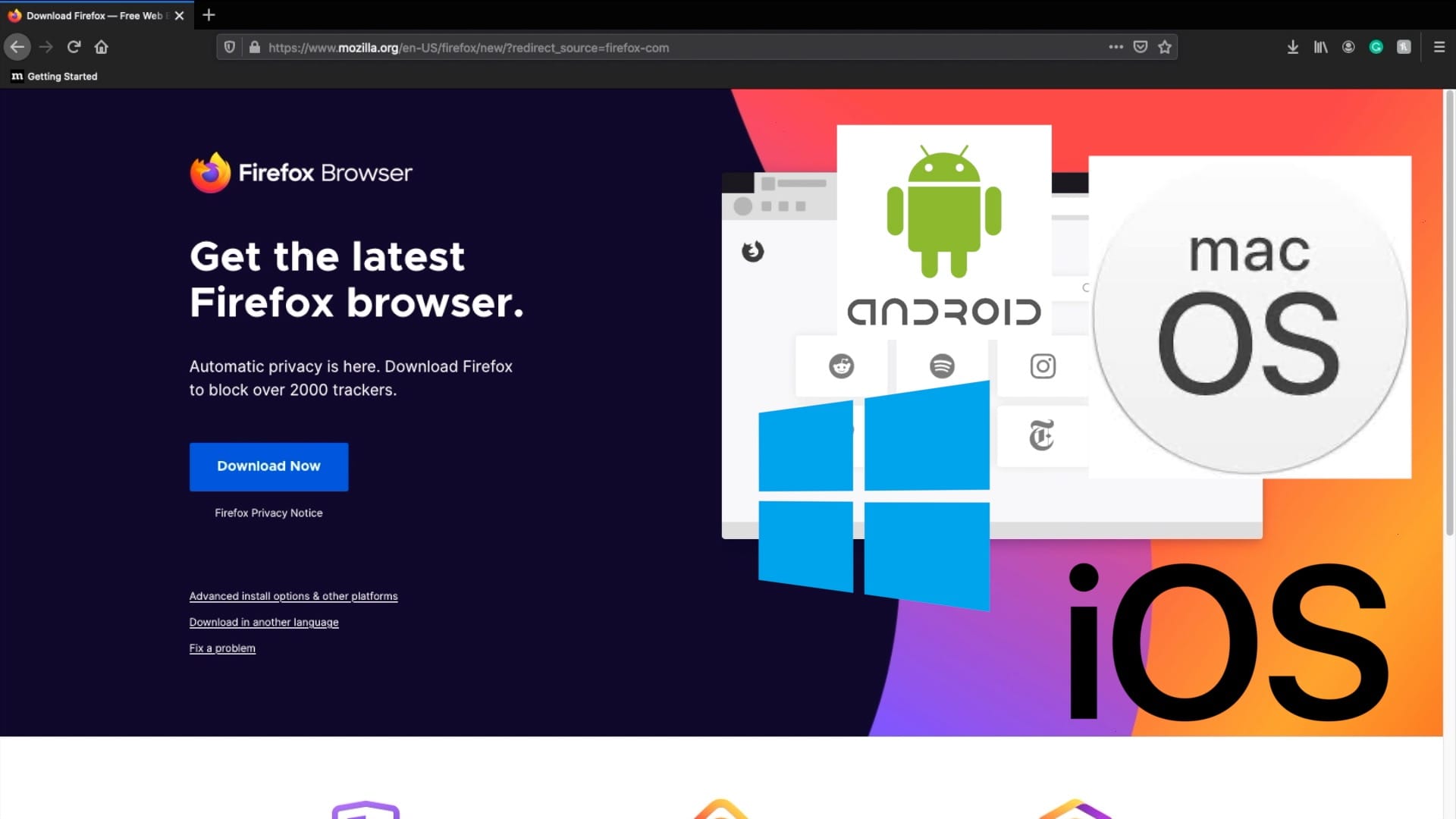 Firefox is available on macOS, Windows, iOS, and Android. Go to Firefox.com/get to install on all of your devices.
Links
Subscribe: Apple Podcasts | Google Podcasts | Spotify | Amazon Music | Android | Pandora | Blubrry | Email | TuneIn | RSS | More