We all know AirPods as being the most iconic pair of headphones Apple has made. Many of the companies have tried and failed to replicate the unique design of the AirPods. However, if you're not into the design or price of the AirPods but still want the cool features, there's another option, Beats Flex. Here's why I think they're the best pair of headphones from Apple.
Since the rise of the AirPods as Apple's premium headphone line, Beats have been shifted to being a more affordable headphone line hence the Beats Flex's starting price of $50. The first time we see this design was with the BeatsX released alongside the original AirPods in 2016. Formerly sold for $150, the price slowly began to drop. The last time I looked it up, they were around $70. Today the Flex has replaced the X.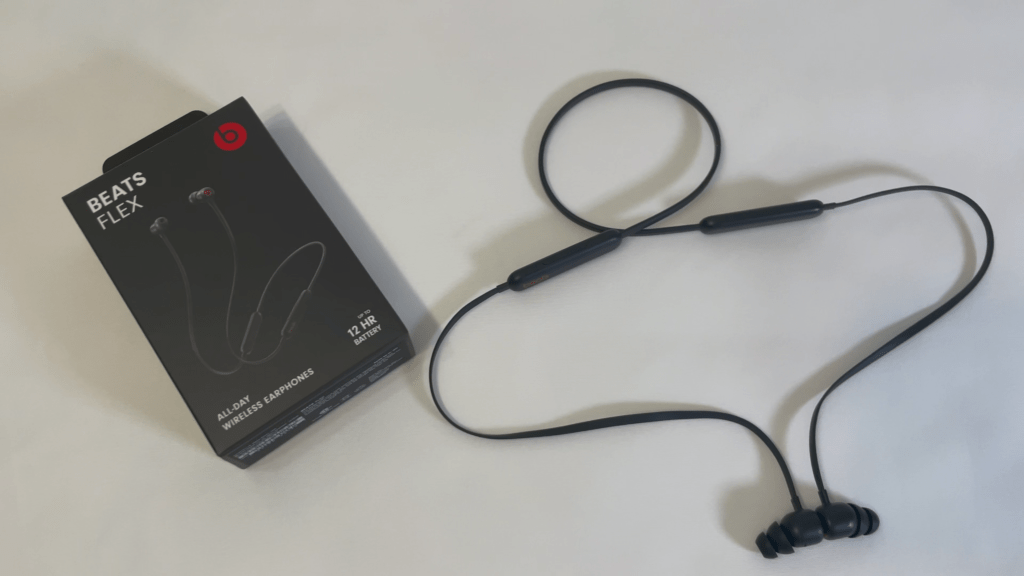 The Beats Flex has two ear prices are joined together by a cable that sits around your neck. In the box are three other earpieces you can choose from to ensure the best seal. When you're not listening, you can connect the two earpieces using the built-in magnets and create a necklace. Then, when you connect the two buds your audio will automatically pause. Traveling further down the cable, you're greeted by two weights that help conform the cable around your neck. Inside the weights are batteries that are estimated to power the headphones for up to 12 hours. Then, on the surface, you will find your audio controls. On the bottom right, you will find the on/off button which will lumen white when powered on, or red when powering down, or there's an error. On the other side are your volume controls and action button. Hold the action button to activate Siri, click to play/pause, and double-click skip a track. Under all of that is a USB-C port for charging. A ten-minute charge will give you about 1.5 hours of playback. Lastly, this is all powered by the W1 chip, the same chip found in the AirPods, that unlocks a whole suite of features.
Now that you know what the Flex is, here's why I think they are the best pair of headphones.
With the AirPods, there are so many pieces you can lose. You have both pods and the case you can lose, which are all very expensive to replace. The Flex, on the other hand, is so much harder to lose, thanks to the all-in-one design. You no longer have to remember which pocket you put them in or where you set them down. You can just leave them around your neck.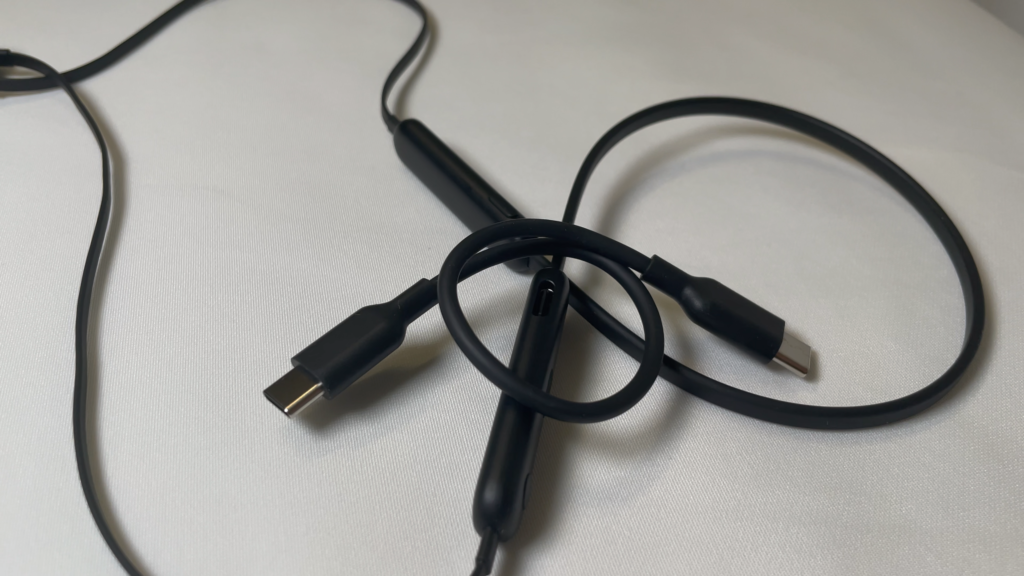 USB-C is the next highlight feature. You can learn more about USB in this video below. But, essentially USB-C is the cable connection of the future. Its small feature-packed design makes it perfect for any consumer electronic. This is why you can find it on your iPad, Mac, PC, and now here it is on your Beats Flex. Every day we are getting closer to a world that uses one cable to charge everything. Meanwhile, the AirPods are still using the proprietary lightning connector you find on your iPhone.
Now let's look into some features provided by the W1 chip, the same chip found in the AirPods and other Beats headphones.
First, this chip makes pairing your headphones to your phone really easy. Just power on your headphones and wait for a card to appear on the bottom of your screen. Then, click connect. That's all you need to do!
With your Beats paired to one of your Apple devices, they will sync between all of your devices. So, you won't have to pair your headphones to each device individually. Just open Bluetooth settings and tap on the headphones, and you're connected. It makes switching between devices so much simpler.
Another feature, although one I haven't used, is audio sharing. You can use this feature to share your audio with another pair of Apple headphones. To take advantage of this feature open, Control Center and click AirPlay. In this list are any speakers or headphones paired to your device including, any AirPods, Beats, AppleTVs, and other AirPlay 2 compatible speakers. When connected to a pair of Beats or AirPods, you have the option to "Share Audio." Then, have the other listener move their headphones close to your device. And now you can have two pairs of headphones for two people listening from the same device.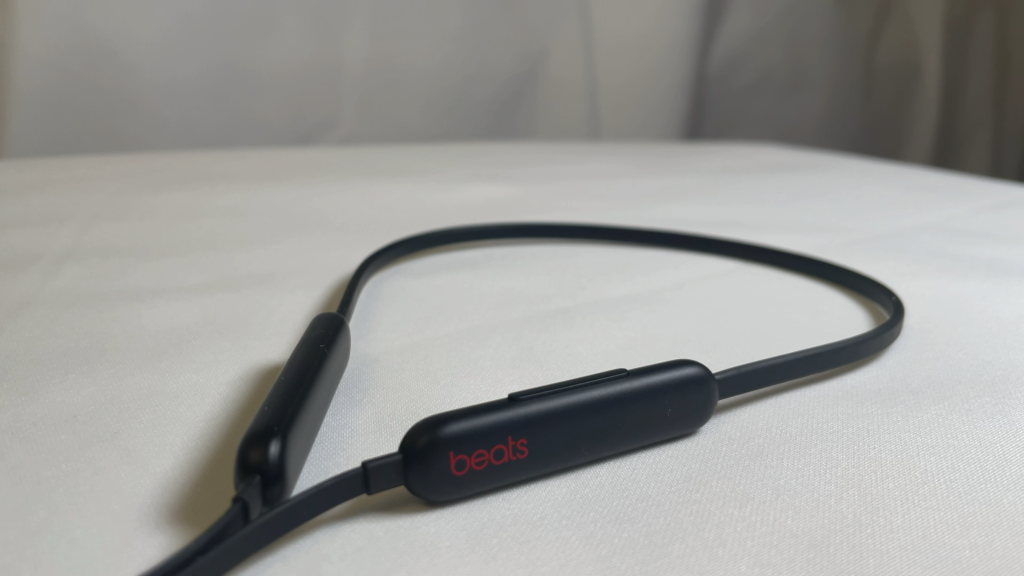 Now we get into the big question when it comes to headphones, audio quality. Now, I'm no expert when it comes to analyzing the audio quality of a pair of headphones. But, personally, I don't think the audio quality is that bad. However, if your an audiophile, you're will probably notice the shortcoming in the Flex. Below is a video from Renae Ritchie, who deeply analyzed the quality of the headphones. I strongly recommend watching that video if to learn more about the Beats Flex's audio quality.
But, if you're willing to drop $50 on a pair of wireless headphones, chances are you're not buying them for the quality but the price. And, look at everything you get for the price, 12-hour battery, all in one design, and the same software features as the standard AirPods, and I think that's really where the Beats shine. Apple has done what they do best, create a product that, with little hassle, integrates into your Apple ecosystem all for $50. And that's why I think the Beats Flex is the best pair of Apple headphones for most people.