Last week, we took a look at the Apple Ecosystem and some of the continuity features that keep all of your Apple devices connected, like Universal Clipboard, AirDrop, Handoff, and more. I will leave a link to that video below. Today, we will continue looking at continuity features within the Apple Ecosystem.
For the best results, here are some settings you want to take a look at. First, all of your devices should be running the latest software updates and signed into the same iCloud account with 2-factor authentication enabled. Also, Bluetooth should be enabled, and all of your devices connected to the same WIFI network. Now, if you don't check all of these boxes, there is still a chance that some of these features may work so, it won't hurt to try anyways.
Those in the Apple ecosystem are probably familiar with the blue bubble. Yes, I'm talking about iMessage. But, before we look at the blue bubbles, let's look at the less appealing green bubbles. So, regular SMS messages are confined to those green bubbles. You'll usually see these when you're messaging someone who doesn't have an iPhone, like Android users who are still stuck with the old-school short messaging service. Texting pictures to green bubble people, on the other hand, will use the Multimedia Message Service, or MMS for short. You also may encounter a green bubble when talking to iPhone users who either don't have iMessage enabled or don't have cellular data. For most of us in the Apple ecosystem, iMessage allows for group chats with more than ten people, sending large files, and read receipts, all features that SMS does not currently support. This is why a lot of Android users prefer using a messaging service, like Signal or Telegram.
Beyond being just a feature-packed messaging service for texting other Apple devices, there are also multiple continuity features. For instance, if you have an iPad or Mac, you can use those devices to send messages as if sending a text message from your iPhone. Then, when someone sends you an iMessage, it's sent to all of your Apple devices. In addition to receiving your iMessages to every device, you can choose which of your Apple devices you would like your SMS messages forwarded to. But, those tools only forward your messages to all of your devices. So, if you delete a message thread from your iPhone, it will still be on all of your other Apple devices. If you prefer your messages sync between your devices, then you can enable Messages in iCloud. Now, when you delete that message thread on your iPhone, it will be deleted across all your devices.
And, there's is a lot more to iMessage than that. So, lookout for a future post on all of iMessage's cool features in more detail.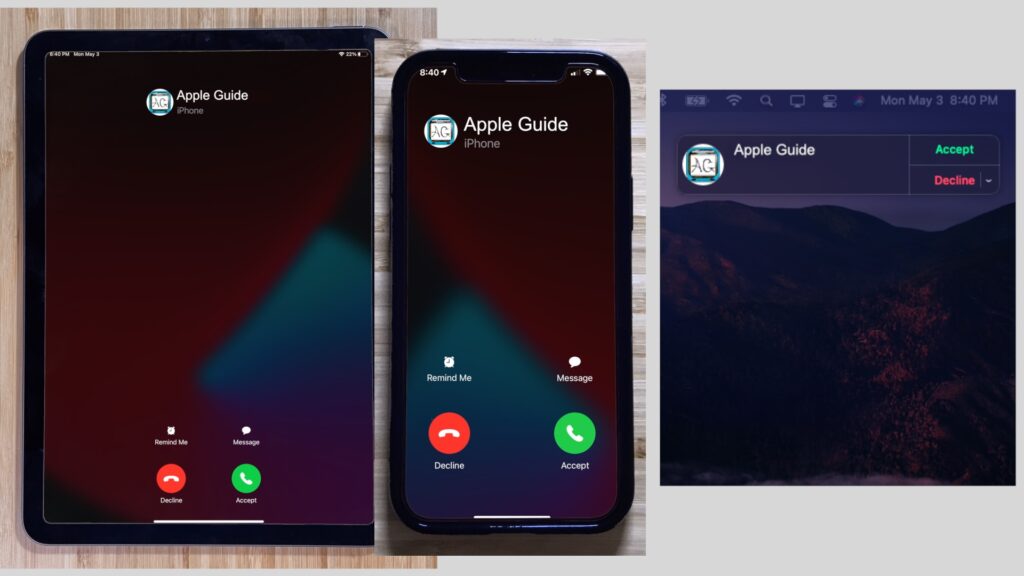 Like iMessage, you can make and accept FaceTime calls from all of your Apple devices. But, did you know you can make and receive normal phone calls from any device? If you hop on your iPhone and open Phone settings, you can choose which devices to forwarded calls to. Now, when someone calls your cell phone, you can pick up that call on your Mac or iPad. You can also make cell phone calls from your Mac or iPad by right-clicking on a phone number and choosing "Call using iPhone."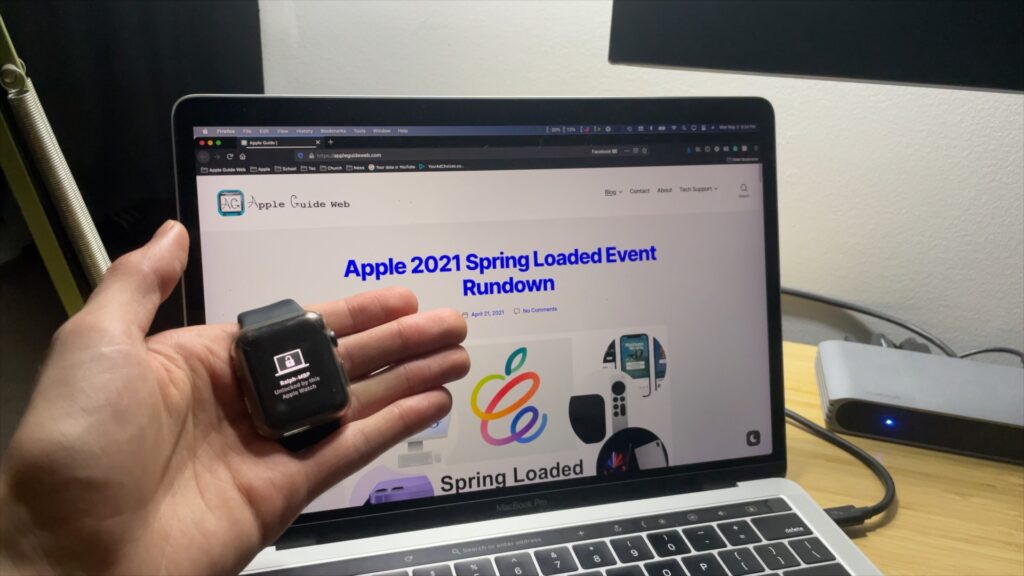 So, to unlock your Mac, you have to either enter your password or use Touch ID on your newer MacBook. But, if you have an Apple Watch, you can use auto-unlock to sign you in to your Mac automatically. To enable auto-unlock on your Mac, open the Security & Privacy preference pane, and go to the General tab. From there, you should be able to enable "Use your Apple Watch to unlock apps and your Mac." Now, when you wake up your Mac, your watch should unlock it taking you directly to your desktop. On the flip side, masks have ruined the convenience of FaceID on your iPhone. But, with the future release of iOS 14.5, you can set your Apple Watch to auto-unlock your iPhone. To use auto-unlock on your iPhone and Mac, you will need a password set on your Apple Watch, and it must be unlocked before waking up your device. Other than that, it's a pretty seamless experience.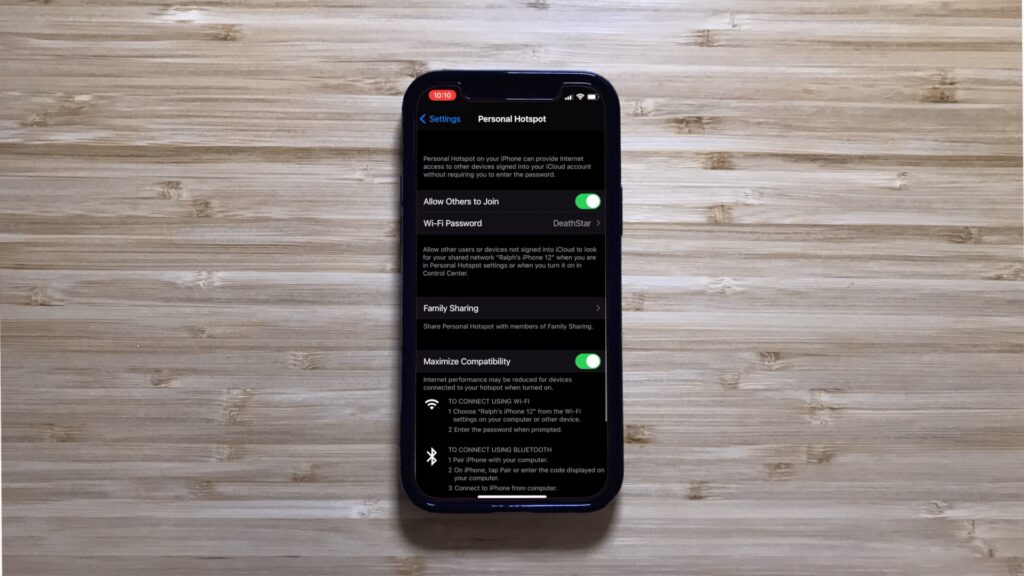 So, you're a passenger looking to be productive on your iPad or Mac. Unfortunately, without a WiFi connection, you're limited as to what you can do. But, depending on your iPhone's data plan, you can share your mobile data with your other Apple devices. In some cases, the data you use will eat your standard data allowance, or, in other cases, you may be given a dedicated amount of data reserved for your hotspot, while others might not let you use the hotspot feature at all. So, check with your cellphone carrier to ensure it's included with your plan. If you do have hotspot access, open your WIFI settings on your iPhone or Mac and choose your iPhone from the list of WiFi networks. To connect any other device to your hotspot, open personal hotspot settings on your iPhone and turn the service on. From those settings, you can change the password needed to connect to your hotspot. Now, any device can connect to your hotspot by choosing your iPhone from their list of WIFI networks and entering your password.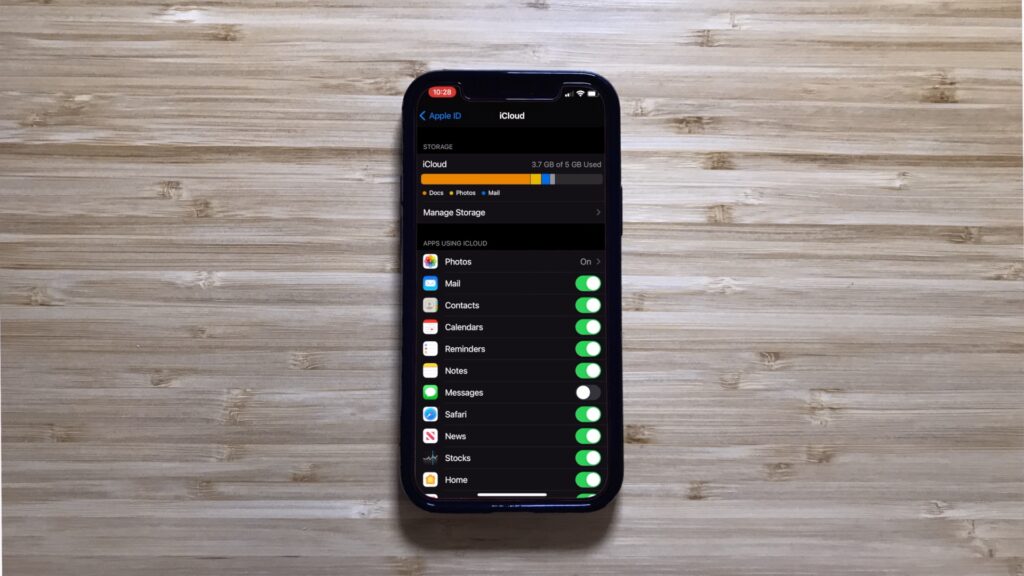 This last continuity feature helps tie all these features together, that's iCloud. So, if you tap on your user profile at the top of Settings and select iCloud, you will find all the apps that sync your information through the cloud. This is what creates the continuity between those apps on all your devices. So, if you start writing a note on your iPhone, you can open Notes on your Mac or iPad and continue it. Open a new tab and create a bookmark in Safari on your Mac, then find that bookmark and open that tab on your iPhone and iPad. It's the same story for all the apps enabled to sync through iCloud. To learn more, check out my video called Lose Your Phone, But DON'T Lose your DATA. I will leave a link to that video below!
So, this has been my final part of Apple's continuity features. As you can see and have probably experienced, Apple devices can communicate in incredible ways, making switching between your devices seamless. And in the future, you may stumble upon new continuity features. But, these features also lock you into the Apple ecosystem, making introducing a new ecosystem into your workflow all the more challenging.
Links:
Subscribe: Apple Podcasts | Google Podcasts | Spotify | Amazon Music | Android | Pandora | Blubrry | Email | TuneIn | RSS | More