Fitness+, Apple's latest subscription service, is here. This is actually one of the first services Apple has released that I'm actually interested in. So, let's dive in and see what's new.
First, I want to touch on why I'm so interested in this service. All of Apple's other subscription services are pretty underwhelming and not very innovative. Now you can go back and read my opinion on all of Apple's services in my video on Apple One, Apple's subscription bundles, but here are the basics. Services like Apple Music and Apple News are ubiquitous, and they all do pretty much the same thing. Then, Apple Arcade and Apple TV+ have a poor amount of content (at least for now). But, Fitness+ brings something new to the table.
Looking at the Apple Ecosystem, all of your devices are somehow magically connected. Sometimes continuity between your devices will leave you speechless. Now Apple is bringing that continuity to the world of exercise.
It all starts with the Fitness app, which you can install on your iPhone, iPad, and even your Apple TV. From the app, you can pull up videos for different exercises for whatever your feeling that day. You can choose from HIIT, yoga, core, strength, treadmill, cycling, rowing, dance, and mindful cooldown (aka stretching). Out of all these activities, only three require exercise equipment. This makes Fitness+ great for a wide range of home workouts. You can also find workouts from individual instructors or a curated playlist.
Accompanying each exercise is a getting started video that details everything from how to get started to how to adjust your equipment to fit you. Then, every workout has a preview video to give you an idea of what that instructor has planned. So far, there's nothing too special until we look at Apple's specialty, integration.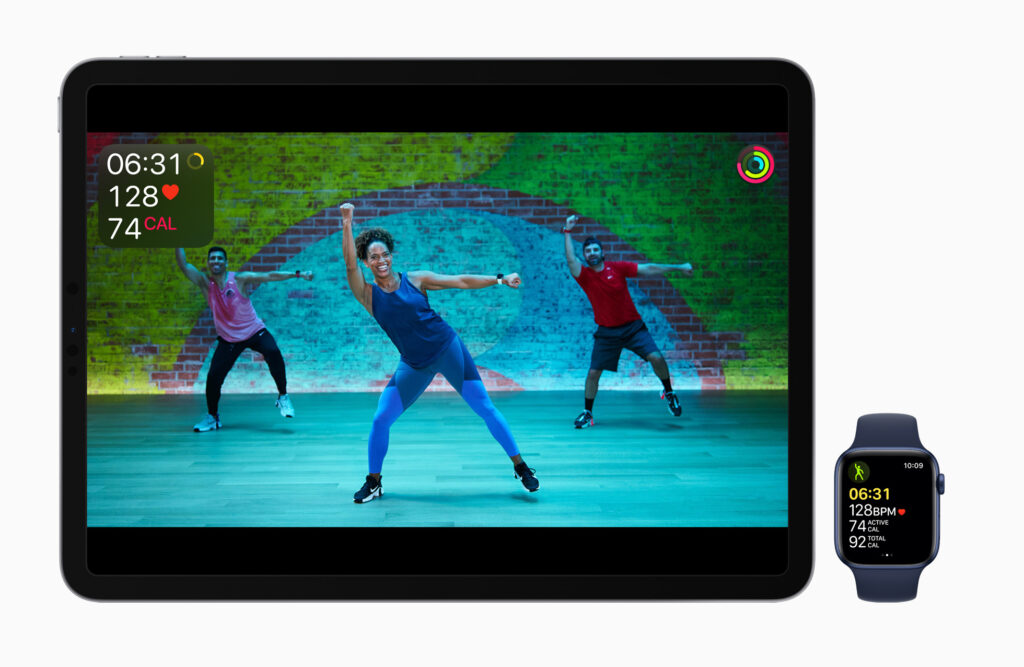 Starting off, you will notice the communication between Fitness+ and your Apple Watch. As soon as you start a Fitness+ workout, your watch will automatically start that workout in the Activity app. When you pause the workout on your streaming device, it will pause on your watch and vice versa. There's no need to choose the Fitness+ video then manually set up the activity on your watch as if choosing an exercise video on YouTube. Everything is done automatically, exactly what you would expect from an Apple product.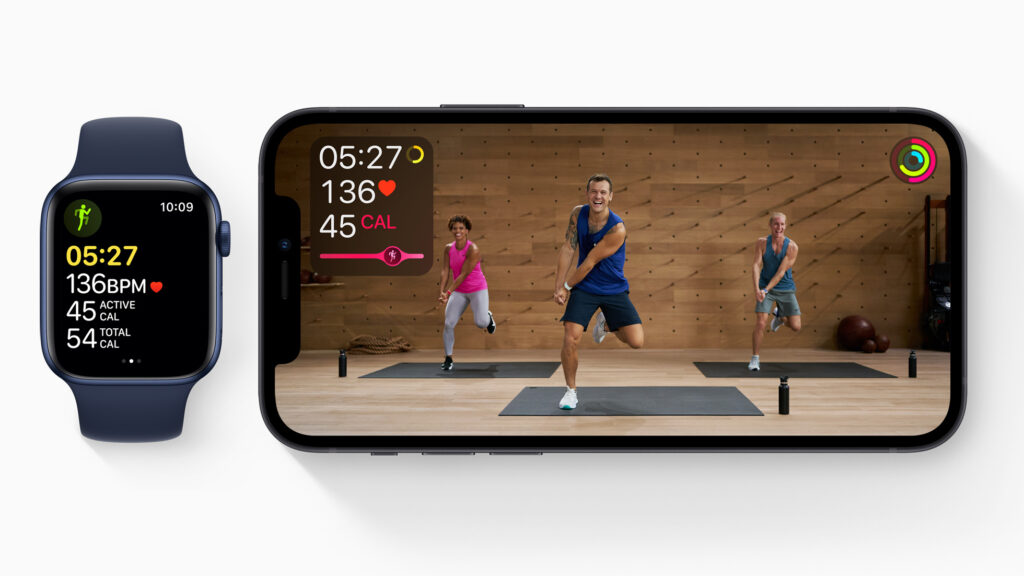 While working out you can see your metrics appear on the screen in addition to your watch. In the left corner, you will see your time elapsed, heart rate, and calories burned. It also tells you how many calories you have burned compared to others at that time in the workout. Although, you have to opt in to sharing your workout calorie stats. On the right side of the screen are your rings. As your working out, you can see the process of your rings closing. Once you complete a daily goal, you get a banner notification telling you. With all this information on the big screen, you never have to look at your watch while getting to work.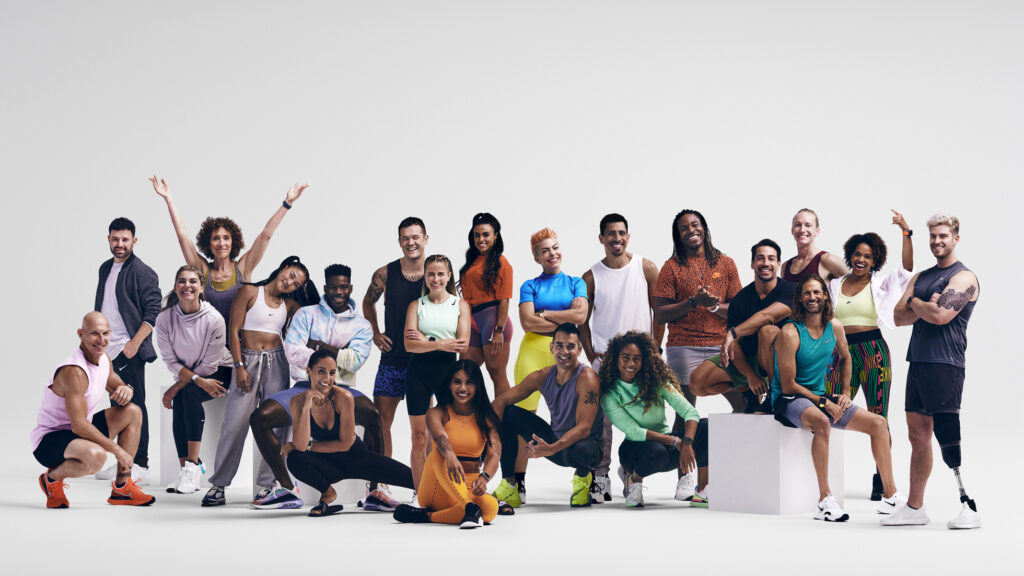 Next is the integration between your instructor and your Apple Watch stats on the screen. When the instructor tells you to look at your heart rate, everything to the left will slide away, focusing on your heart rate. When the instructor tells you to push harder, so you can close your rings, details of your rings will drop down showing you exactly how far you are from completing your goals. At the same time, the instructor can interact with the music which brings me to my next subject.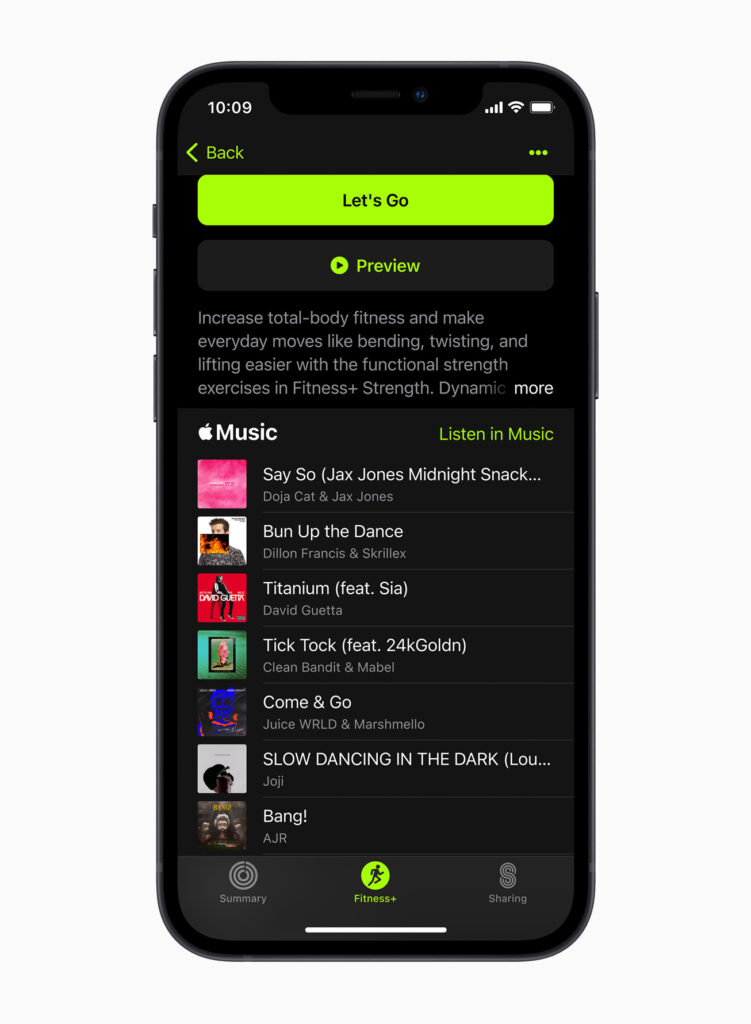 Integration with Apple Music is a huge part of Fitness+. When choosing the workout, you can make your decision based on the music you want playing in the background. When previewing a workout, you can see all the songs and the order they will play during the workout. Then, when the song switches you get a banner with the name and artist of the song. You will also hear your instructor make references to the song that's currently playing. If you like the songs, you can add them or the whole playlist to your Apple Music library.
What makes Fitness+ different is how it takes advantage of Apple's ecosystem of hardware and services. They built a home fitness subscription service on a scale that only they could have. This is the type of innovation we look for in products and services from Apple.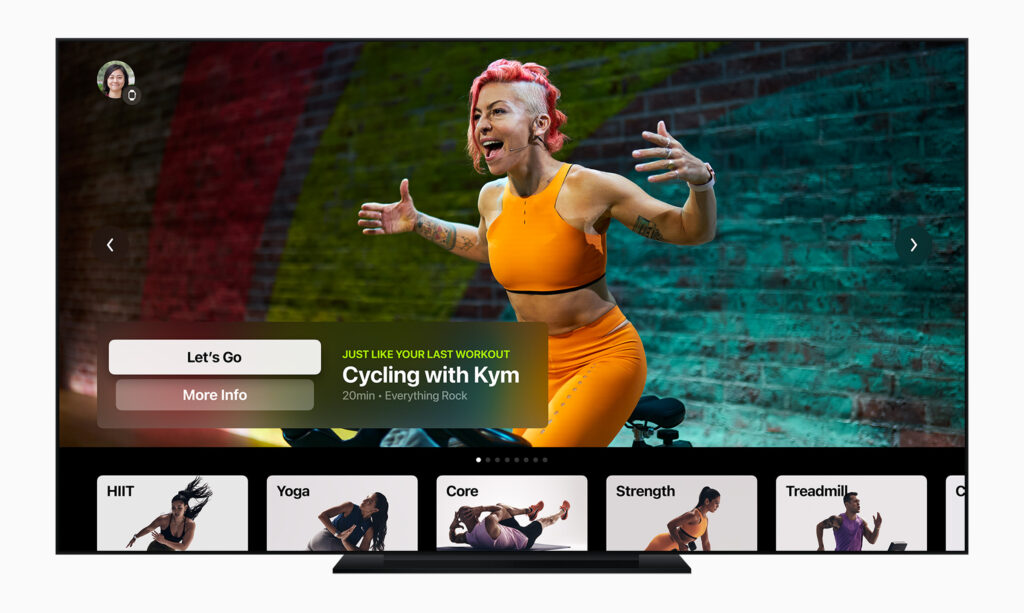 If you're interested in Fitness+ you can sign up for their 3-month free trial. After that, it will be $10 a month or $79 a year. It's also bundled into the Apple One Priemer plan for $30 a month, the bundle also includes the top tire of Apple's other services. No matter which way you subscribe you can share the benefits share with up to five family members through Family Sharing. To use Fitness+ you will need an Apple Watch Series 3 or newer along with an iPhone, iPad, or AppleTV running the latest version of iOS.
Subscribe: Apple Podcasts | Google Podcasts | Spotify | Amazon Music | Android | Pandora | Blubrry | Email | TuneIn | RSS | More