Excerpt from: "How to back up your iPhone or iPad"
Photos
When you back up your whole phone it can be hard to access the photos and videos saved because they are locked away somewhere in the backup file. A better way to access them is to periodically import your favorite photo manager software or upload them to a cloud-based service.
Photos
Plugging your phone into your Mac or PC and importing your pictures may be the best bet. As it does use your local drive storage it also does not have a monthly cost. Whether you use Photos or Image Capture on your Mac or Photos on your Windows PC. As precious photographs are its recommended that you backup your whole computer to an external drive so your files are saved in more than one place in case of a drive or computer failure.
iCloud Photo Library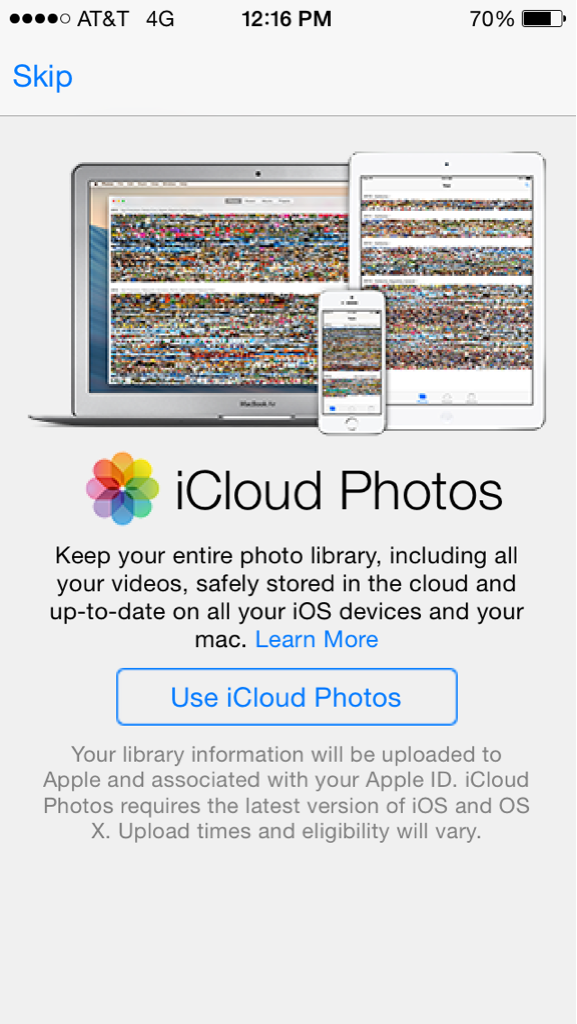 iCloud Photos
The iCloud Photo Library can be a very costly option since it does use your free 5GB and most likely a lot more. There are also many benefits to it to like all of your photographs will be synced across all of your iCloud devices. It can save space locally on your computer or phone because when you snap a picture the full quality picture is saved to Apple's servers and a lower quality picture with a smaller file size will be saved locally on your phone. Your data will be backed up across a wide range of servers around the world so you can theoretically never lose your pictures, as long as you don't forget your iCloud password.
Google Photos and Other Online Storage Options
There are other online storage options like Google Photos that don't offer as many benefits as iCloud Photo Library does. Unlike iCloud Photo Library these 3rd-parties don't work using the local Photo app on your iOS device instead you have to download their app from the App Store. Once downloaded open it and find the location of the photo backup option which can usually be found on the left menu bar. Now all of your pictures saved to your photo camera will be uploaded to your cloud service of choice and are available anywhere on almost most any device.
Helpful Links: