An iPhone and iPad is the perfect combination of tech for your parents and grandparents. Its touch-friendly interface makes it easy to interact with and, for the most part, everything just works together seamlessly. So, here is a little guide to setting up an iPhone or iPad for the older generation and some features you may want to adjust.
AppleID
The first thing you want to do is create them an AppleID. This account can be used to sync all their personal information without it getting mixed in with yours. If they already have an email you can use it to create their AppleID. If they don't already have an email then you can create them an iCloud account.
You can sign in or create a new AppleID either during the setup process or later in Settings.
To sign in to their AppleID after setting up the iDevice open Settings. If you signed into their account previously or during setup you will see their profile at the top of Settings. If your account is signed you can sign out by clicking on your profile and scrolling to the bottom then tapping sign out. You may have to enter your AppleID password a few times to disable services like Find My iPhone. If there is no account currently signed in you will be given the option to sign in or create an account. This is where you would enter their AppleID credentials.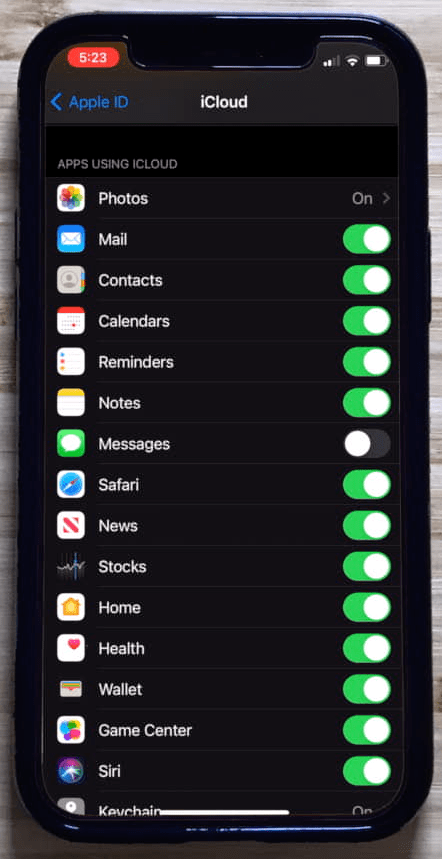 Once you have signed into their account there are a few settings you may want to adjust, such as iCloud Services. Start by clicking the profile at the top of Settings then tap on iCloud. All the services set to sync through iCloud are shown here.
Some services you make want to take a closer look at are Messages, iCloud Photo Library, and iCloud Backup. Speaking of iCloud Backup, it's a great idea to keep a backup of their device. If they lose or break their phone you will have another way to get their data back. However, enabling iCloud Backup, Messages in the cloud, and iCloud Photo Library will quickly burn through your 5GB of free cloud space which will result in that annoying popup that your iCloud storage is full. So, if you want to use one or more of these services you will need to purchase more iCloud storage at a monthly fee. If you prefer not to use these services you can always disable them. To disable iCloud Photo Library, open Photos and toggle iCloud Photos off. Now, go back and select iCloud Backup and toggle that off, then you can do the same with Messages. The other services listed here don't count toward your data allowance, so, they don't hurt anything being enabled this lighter data will just sync across all of your devices in the background.
Home Screen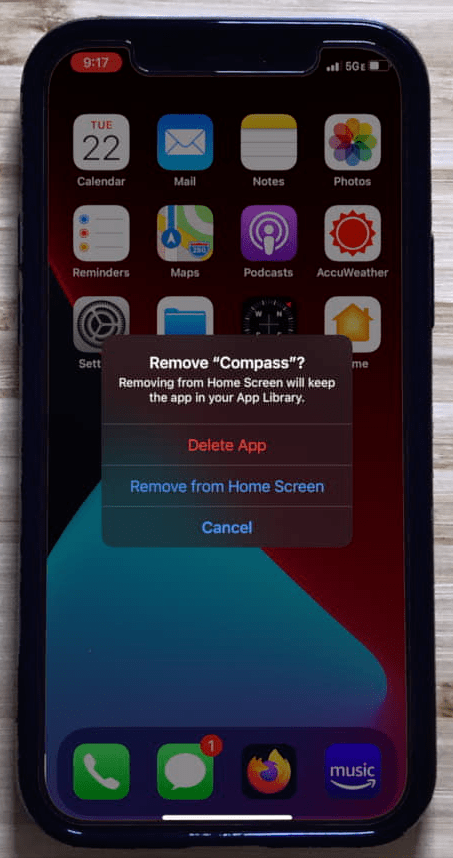 Now that everything is syncing correctly it's time to clean up the Home screen. The goal is to declutter the home screen including only the essentials apps that will the used by the user like Phone, Camera, Photos, Email, and such. Apps like the Compass, Measure, and Home can probably go.
On an iPhone, you can get rid of apps by moving them to the App Library. Hold down that app until the options menu appears. From that menu choose "Remove App" and you can choose to either "Remove from Home Screen" which will move the app to the App library or you can completely remove the app from your device by tapping "Delete App". iPad users can remove apps the same way however since there is no App Library on iPad yet the only option is to delete the app. Another way you can handle this is by dragging all unwanted apps into a single folder and moving it to the side.
Shortcuts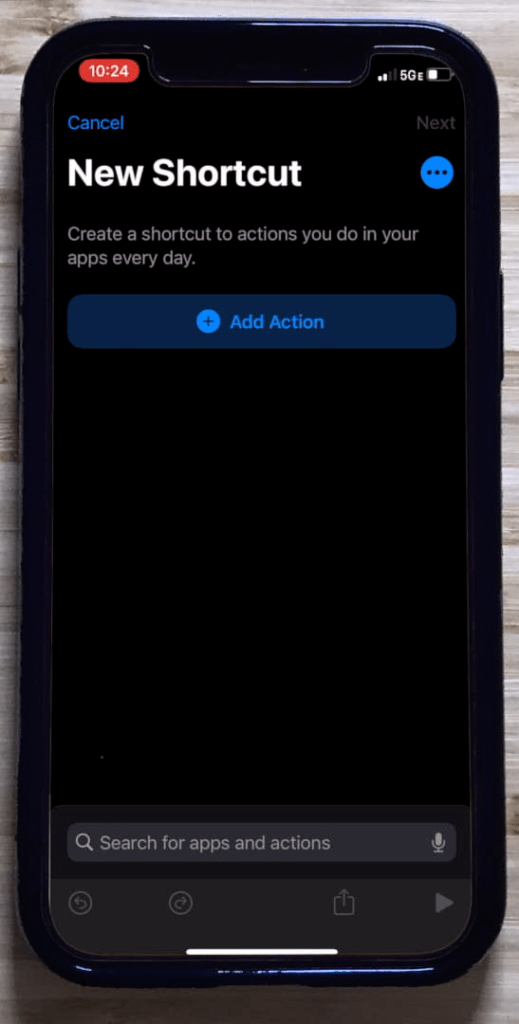 With your home screen cleaned up, it's time to add some more to it. With the Shortcuts app, you can create quick access to different features. For instance, with one tap you can make a phone call or turn the flashlight on and off without having to dive into menus. There is so much here that you can play around with, but I'm only going to cover how to make a one-click call.
So, to get started open the Shortcuts app and click the plus (+) to create a new shortcut. Now your ready to start adding some actions. Click the Add Action button and browse through the library of commands. With the library open search for "Call". The results will give you different calling options like a regular phone call or FaceTime call. For this example, I'm going to continue with a typical phone call. Now that the action has been added to the shortcut tap on the "Contact" placeholder and choose a contact to use for this button. That's it for making the shortcut, now it's time to save it. Click the three dots to access the details for that shortcut and give it a name and tap the graphic to the left to change the icon. Now tap "Add to Home Screen" and enter the name as you would want it to appear on the home screen. If you like you can also customize the icon as it will appear on the home screen. You can tap on the graphic to the left of the name and choose a photo from your photo library or take a new shot. After your done customizing tap "Add". After all of that, the user can click the button on the home screen and it will automatically start dialing that person.
Using Shortcuts is a great way to provide quick and easy access to making phone calls, making FaceTime calls, immediately recording a voice memo, controlling the flashlight, and so much more. Shortcuts can be used to make features more accessible or create powerful workflows. If interested I strongly recommend looking further into Shortcuts.
Accessibility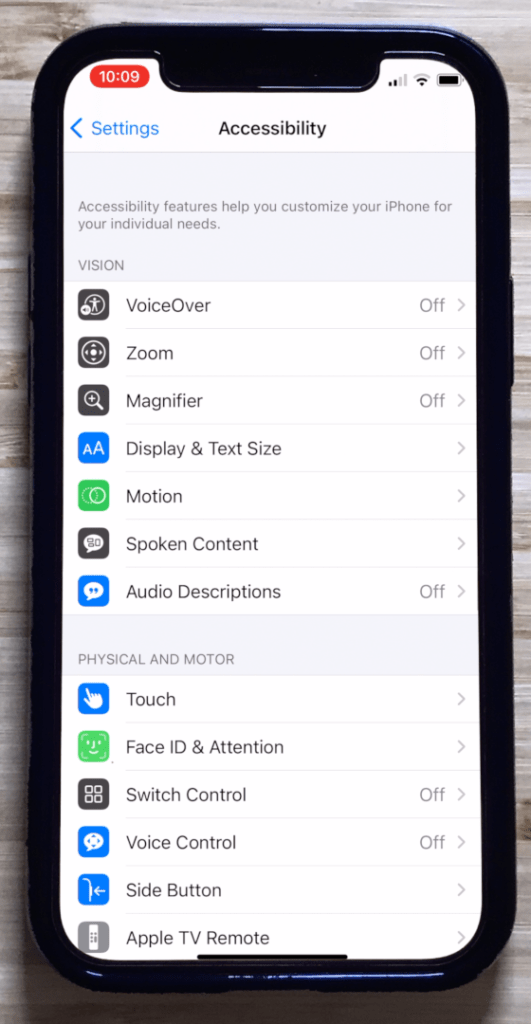 Depending on their need you may want to make some adjustments to the accessibility settings. If you open Settings then go to Accessibility you will find assistance for the visually impaired, motor impaired, and hearing impaired. Some highlight features you may want to consider is enabling a larger font to make the text easier to read. Enabling voice control will allow the user to control their device using their voice rather than touching the screen. Or if you have a pair of high-tech hearing aids (or just AirPods Pro) you can pair them to your device. Or use sound recognition to be notified of nearby sounds like a knock at the door or a dog barking.
Docking Station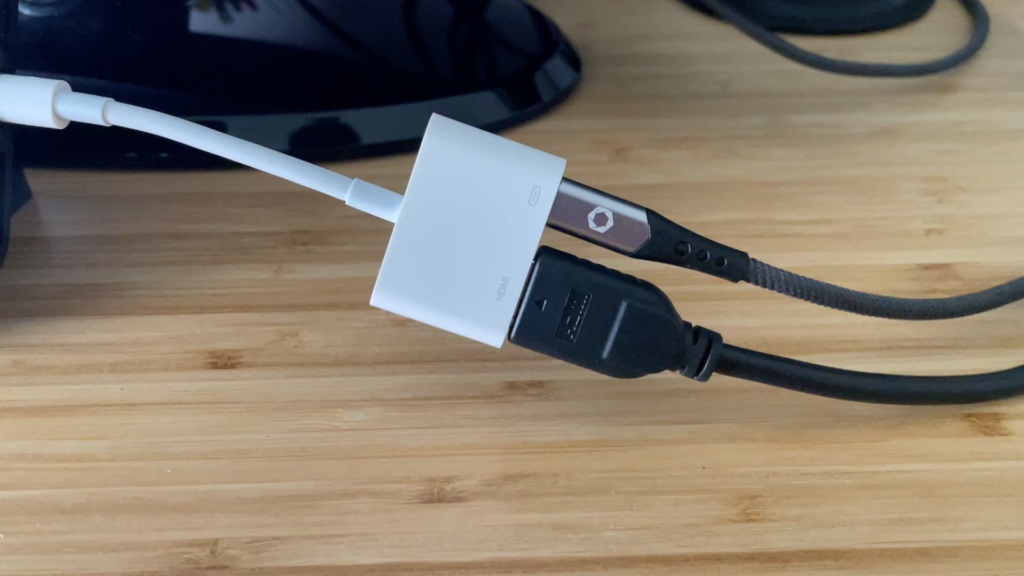 Showing a new user how to charge their device is easy, you plug everything into where it fits. However, there is one more thing you can throw into the mix, and that's a TV.
There are so many reasons someone would want to connect their iPad to a TV, most notably to put a video on the big screen. Luckily introducing this will not make the process any harder.
With Apple's $50 Lightning to HDMI adapter, you can both charge your iPad or iPhone and display your small screen to the big screen. It's simple, plug an HDMI cable from your TV to the adapter. Then, plug your lightning power cable into the other open port on the adapter. Then, when it's time to charge or plug into the big screen it only takes one lightning cable from the adapter to power the whole setup.
So here have been some ways to make the digital age more accessible to the older generation.
Links
Subscribe: Apple Podcasts | Google Podcasts | Spotify | Amazon Music | Android | Pandora | Blubrry | Email | TuneIn | RSS | More