The Mac Mini was last updated in 2014. Now in 2018, it got some major speed improvements a new color, and all new modern ports bring the Mac Mini into 2018 so let's dive in.
Design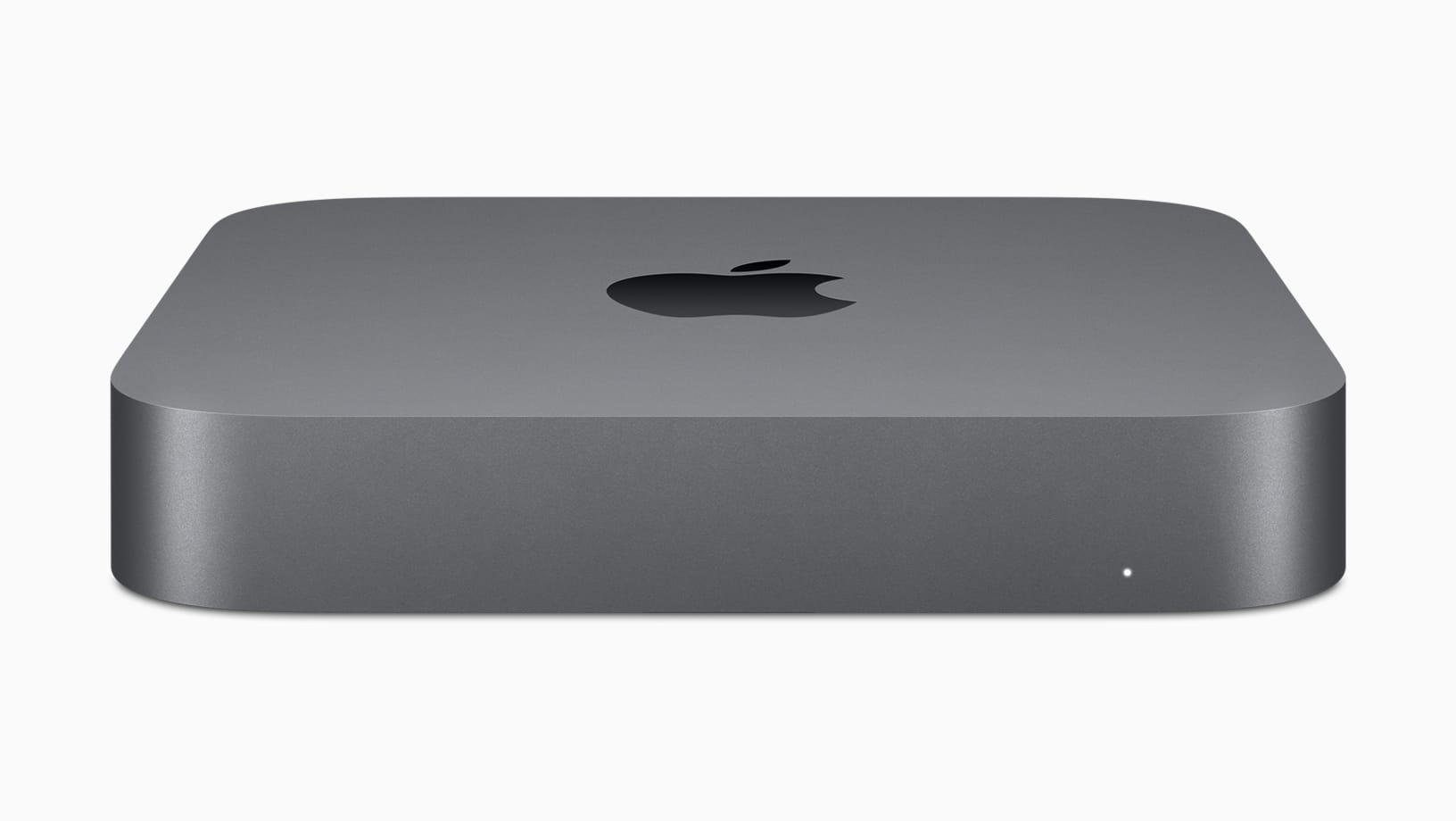 The design is the exact same. Like no difference at all. The only real difference is the new space gray color that has now come to every line of Apple products in recent years.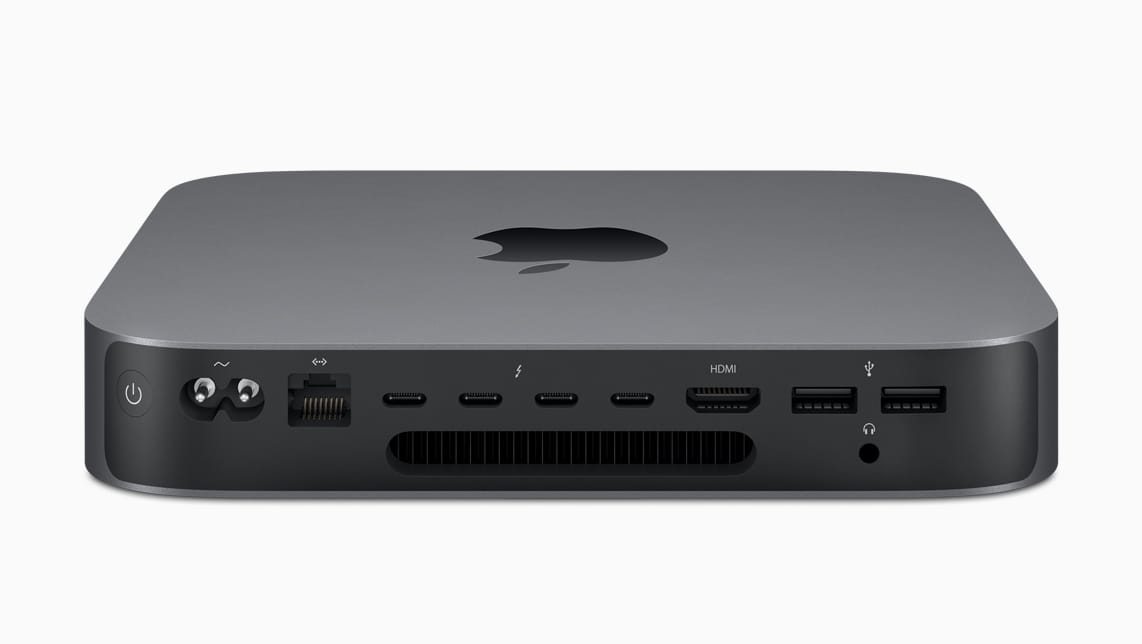 Moving around to the back you can see all of the new ports. Here you will find, like that to be expected in every Apple product now, four USB-C/Thunderbolt 3 ports, for support for all of your external displays, external drives, or even external GPUs. These accessories will greatly expand the possibilities of your Mac. An HDMI port can be used to plug into any screen. There are also two USB-A ports and a gigabit ethernet port which can be upgraded for $100 for support of 10 gigabits. If you don't have a wired connection you can stick with 802.11ac WIFI and Bluetooth 5.0 for all of your wireless connectivity. Also, don't forget about the trusty 3.5mm aux back there.
Speed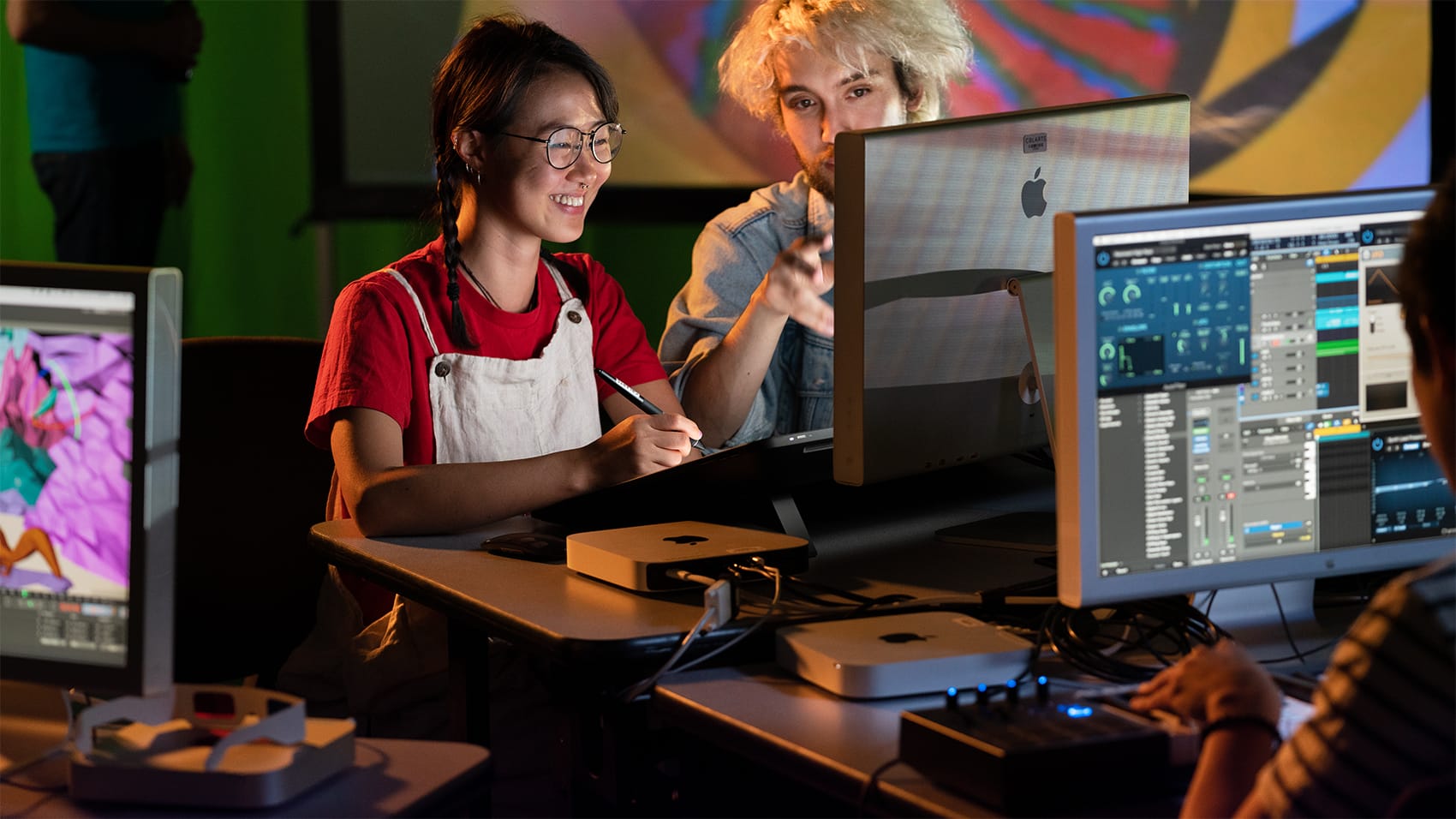 The base Mac Mini's speed is manageable going with an 8th Gen i3 quad-core Intel processor and 8GB of memory. If that is not enough for you can customize further to a 6-core i5 or a 6-Core i7 with turbo boost up to 4.6GHz with memory configuration of 8GB, 16GB, 32GB, or 64GB. It's to soon to say but looking at the image above it appears that the memory may be user upgradeable, but the processor is not so chosen wisely. Once again, like the MacBook Air, the base storage compacity is 128GB which in my opinion is not enough to do much. I would recommend upgrading the storage to a higher configuration like 256GB, 512GB, 1TB, or 2TB SSD. Although since this device will be stationary if you don't want to spend the hefty price of an Apple SSD you can always go with a lower storage compacity to save a few dollars, then purchase an external drive.
Like many other Macs this year the Mac Mini is secured using the Apple T2 chip. This allows for secure boot and better encryption. Click here to learn more about the Apple manufactured Apple T2 Chip.
What's In The Box?

Inside the box, you will find a Mac Mini and power cable. That's it. There is no HDMI, no USB-C adapters, and no keyboard or mouse. Depending on your situation you will have to purchase all of your needed accessories separately. This can also lower the cost too. Instead of paying $100 for a single mouse, you can instead get a much much cheaper $15 wireless Logitech mouse from Amazon, for a keyboard you can get a cheap $20 from Amazon too. Now since no display comes in the box you will have to purchase one separately which can also lower the cost, especially if your not looking for a 4K display like that found on iMacs. All of these things that are not included in the box allow Apple to lower the cost and for you to further customize your accessories.
Helpful Links
Subscribe: Apple Podcasts | Google Podcasts | Spotify | Amazon Music | Android | Pandora | Blubrry | Email | TuneIn | RSS | More