So you're ready to ditch your cable subscription and go all-in with online streaming. Are you trying to get your cable bill lower? Tired of commercials? Don't watch TV live anymore? Whatever the reason here are some online streaming options and what you need to get started.
Internet
First, you're going to want a solid internet connection. Look into getting speeds around 100Mbps or higher. The more people you have streaming the higher speed you will want to get. For better stability and performance make sure you have a good WIFI connection or even better plug your device directly into the internet using an ethernet cable. Call around see your options, maybe you can even bundle it with another service such as your mobile phone.
What to Watch With
So what are you going to watch on? You need to have some way to get your streaming apps to the big screen. If you have a newer TV you can use the built-in smart TV capabilities which should work just fine. Play around with it and see what you think. But, if that doesn't work for you there are plenty of other options.
Fire Stick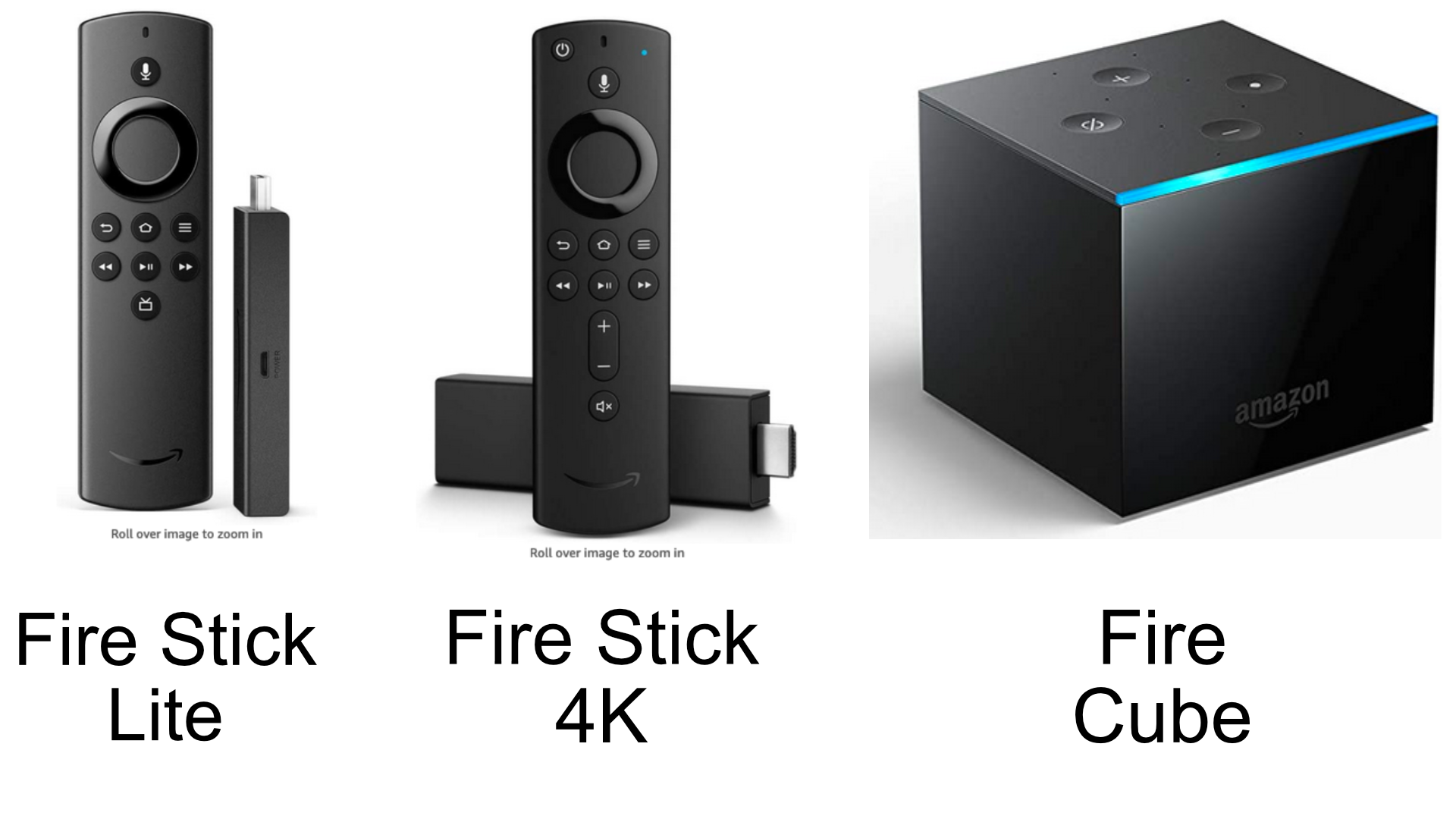 Amazon Fire Stick starts at $30 and is a great option if you're an Amazon Prime subscriber. It has A-L-E-X-A built-in for voice commands and integrates with all of your Prime services. You have different form factors to choose from like a small Fire Stick to a large Fire Cube.
Chromecast

If you're heavily invested in the Google ecosystem check out Chromecast with Google TV starting at $50. Google TV and its new clean user interface is made for your TV and gives you the same features as any other TV streaming box. They also have the standard Chromecast which is cheaper starting at $35, however you have use another device like your iPad to send your video to the TV.
AppleTV
AppleTV is Apple's streaming box. On the pricer side starting at $149, it's powered by the same chips as in your iPhone. It has a huge focus on bringing mobile games to the big screen while the rest are more streaming specific. It also features AirPlay so you can throw whatever you have on your iPhone, iPad, and even your Mac to the big screen.
Console

If you have a console, like a PlayStation or Xbox, you can use that to stream all the content you want.
Roku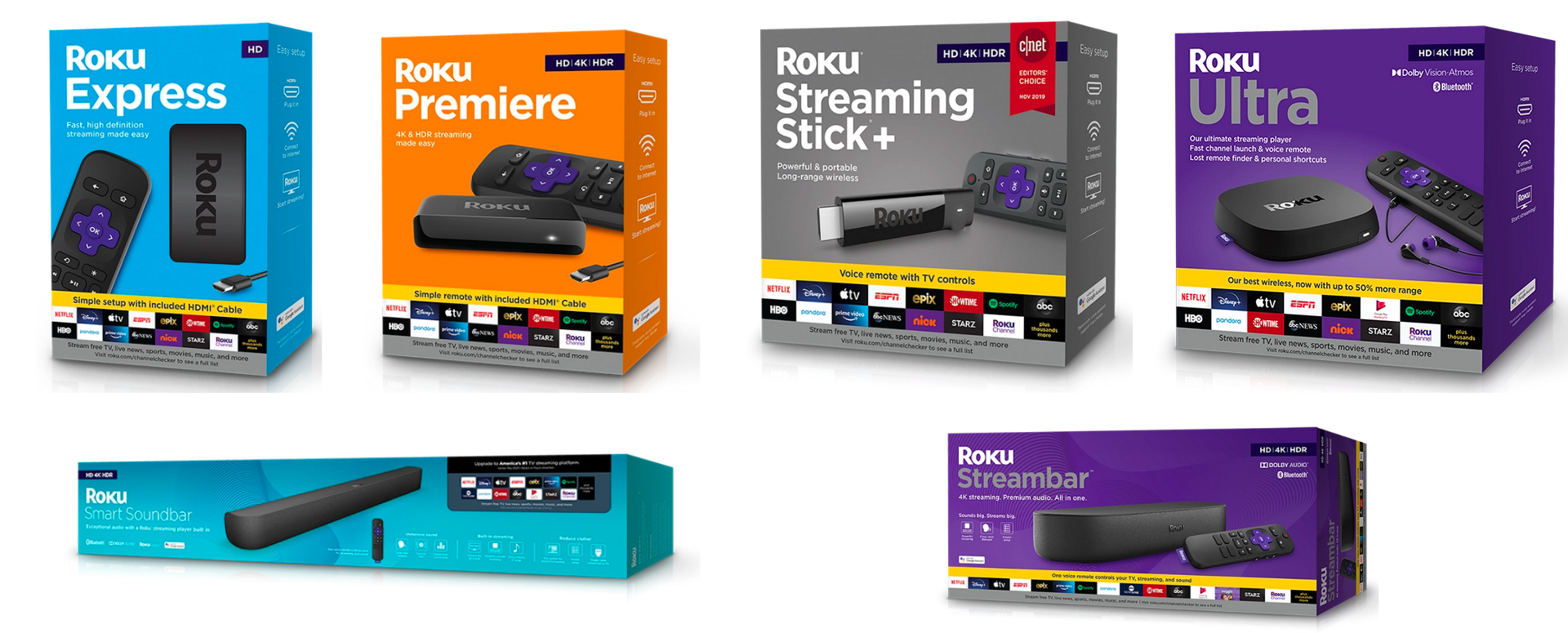 If you don't really fall into any of those categories then check out the Roku. Starting at $30 you get a simple HDMI stick you plug into your TV. It's not attached to any of the big brands and they have multiple form factors at different prices to choose from.
What to Watch
Now that you have internet and a device to watch your content on, now you need the content. Each of the big networks, Fox, ABC, NBC, and CBS along with their sister channels have a streaming service. So let's break this down by each streaming service and what you get with them.
Disney
Starting with Disney, one of the largest broadcast companies in the world. They own three different streaming services, Hulu, Disney+, and ESPN+.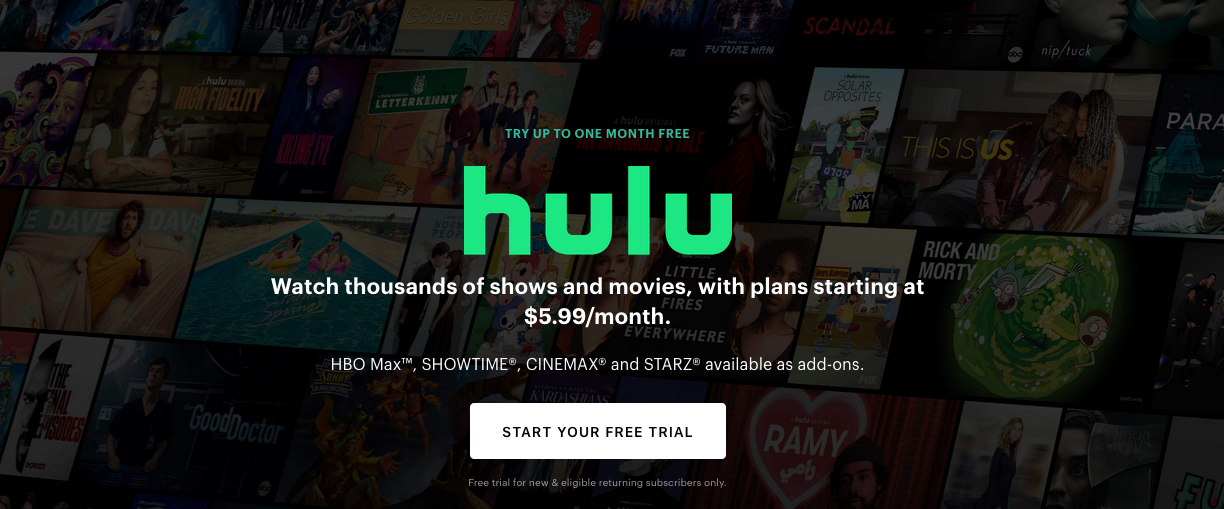 Hulu hosts all of Disney's adult content and costs $7.99 a month or $12.99 a month for no ads. This includes 20th Century, formally 20th Century Fox, which Disney acquired through a super complected acquisition. Essentially this includes everything that aired on Fox prior to 2020 and all future episodes of those shows, along with shows from the FX networks. You will also have adult content from Disney's networks like ABC and Freeform.
Disney+ hosts all of Disney's children-oriented content for $7.99 a month, including everything from Disney Channel and Disney Junior, and children shows from ABC and Freeform. You can also find other studios Disney has purchased like Lucasfilm's Star Wars, Marvel, Pixar and National Geographic. Lastly, you have all the Disney movies that are no longer locked in the vault.

ESPN+ is Disney's sports network. For $5.99 a month you can watch practically any sport your interested in.
If you want all of these services you can get them bundled for $12.99 a month.
Peacock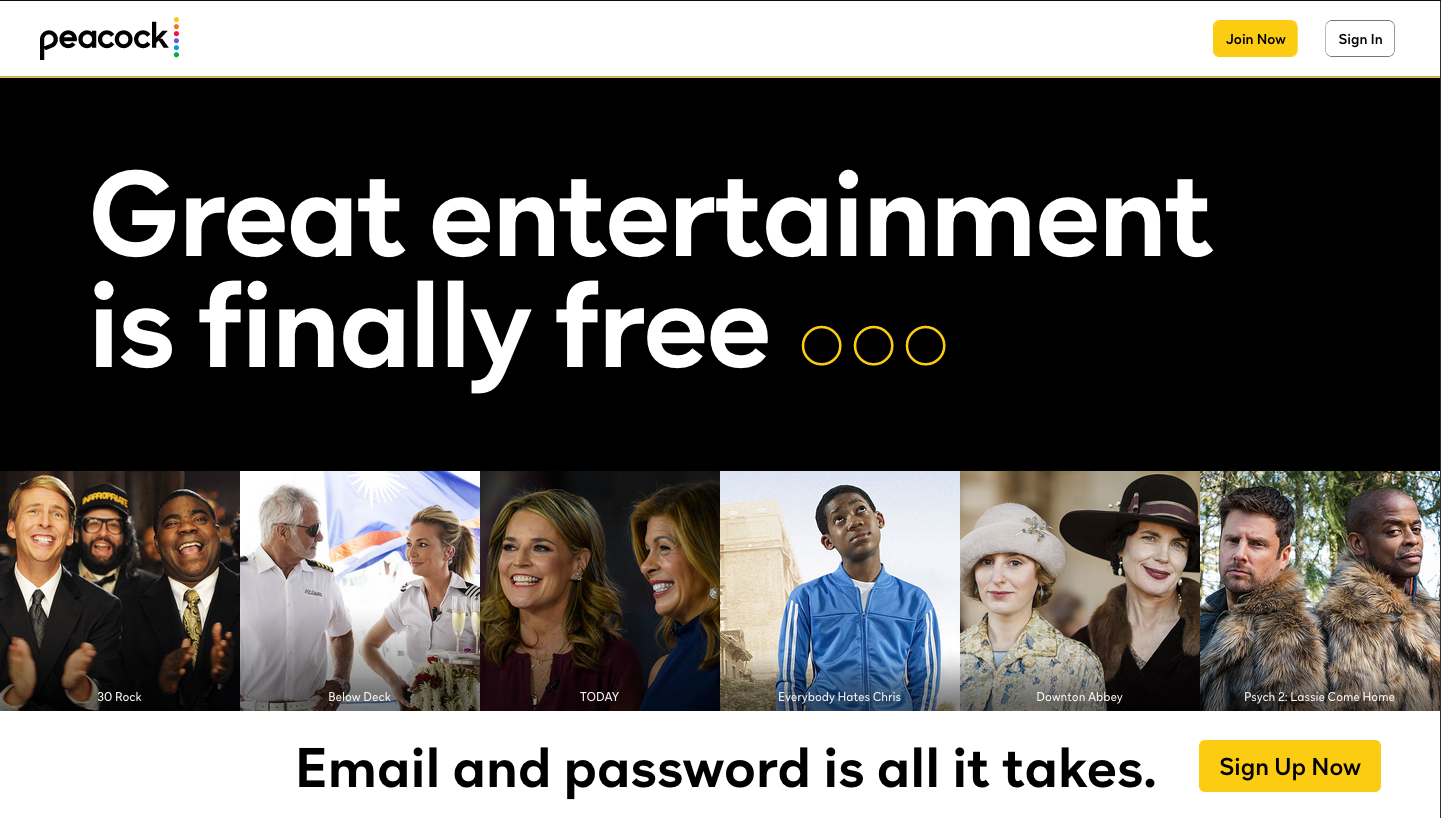 Peacock is NBC's streaming service and includes TV shows from NBC and its sister channels like USA and E!, along with movies from Universal Studios and DreamWorks Animation Studios. Most content can be streamed for free with commercials or you can buy the Premium plan for $4.99 a month that unlocks more content, and Premium Plus plan that cost $10.00 a month and removes commercials.
HBO Max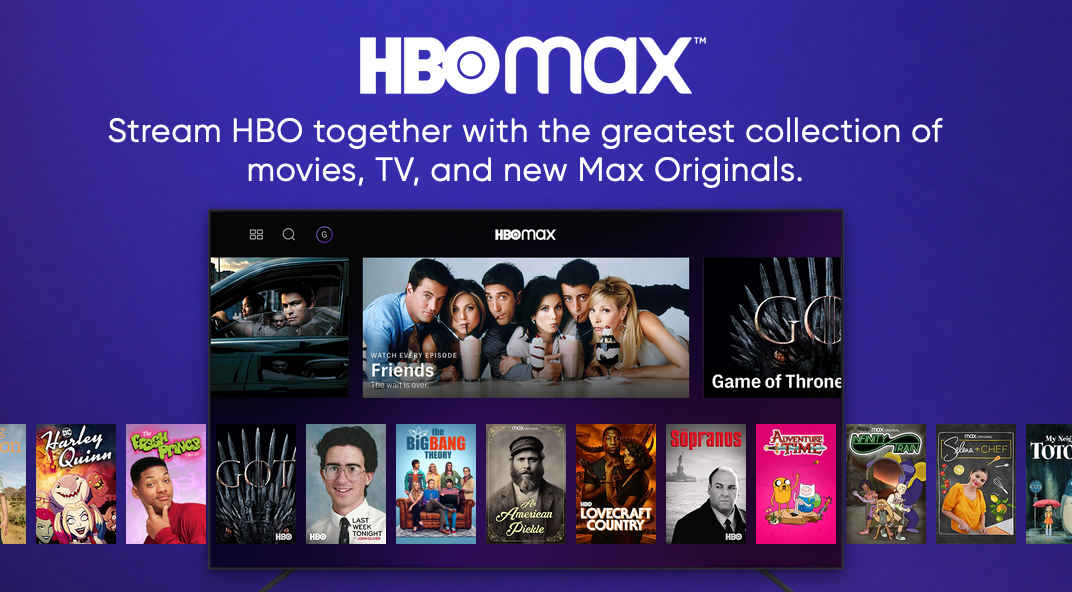 HBO Max is one of the most expensive streaming services coming in at $15.99 a month. What do you get with it? Content from across Warner Media. This includes shows from HBO and its sister channels like Cartoon Network, TBS, TNT, TruTV, DC comics, TCM, and Warner Bros Animation which includes the classic Hanna-Barbera cartoons.
CBS & Viacom

CBS once again merged with Viacom for the third time now and the joint company's content can be streamed through CBS All Access for $5.99 a month. It includes titles from CBS, BET, Comedy Central, Nick, MTV, and the Smithsonian channel.
Those are your options for replacing the big TV channels. For most of these services they're focusing on bulking up their back log. However, all of these options are also coming out with originals to reel people in.
One thing I would like to point out, none of these catalogs are set in stone based on my descriptions. NBC's Peacock may or may not host every NBC show and movie or only NBC's shows and movies. Nor will Hulu host all of Disney's adult titles, or only Disney's adult titles. I suspect Hulu will still host content from other TV networks, especially primetime shows from the likes of NBC and CBS. The moral of the story, content may not be moving between services as often as they once did in Netflix's heyday. The list of content from each of these services is more of a generalization of what to expect if you choose to subscribe to one of them.
But there more options.
Netflix & Amazon Prime Video

We all know Netflix as being the original streaming service and Prime Video being included in your Amazon Prime membership. Both of these services license content from the big media companies with a growing focus on original content as companies move their content to their own streaming services. You can get Netflix starting at $12.99 a month and Prime Video with your $119 annual prime subscription.
AppleTV+

AppleTV+ is Apple streaming service featuring original content from Apple's studios. Currently the catalog of content is not very large since it's a new service. However, what content they do have is award winning. It costs $4.99 a month or get it free for a year with the purchase of a new Apple product.
Free Options
Believe it or not, there are other completely free options like Tubi TV, Crackle, and Pluto TV. Each of these services offer a wide variety of TV shows and movies from multiple networks. Tubi TV has a bunch of random content but there might be something there that will catch your attention. In addition to an on-demand library, Pluto TV has live channels where each channel features a different show. For instance, the Star Trek channel continually plays Star Trek while the Deal or No Deal channel plays back to back episodes of Deal or No Deal. All of these options are ad-supported but hey it's free.
YouTube

Let's face it YouTube is a very close competitor to all of these services. With free content from a wide variety of mostly independent content creators. Anything your interested someone has made and is making videos on it. You can go ad free by purchasing YouTube Premium for $11.99 a month.
There is no possible way I could cover every streaming service out there. Here I only counted the biggest TV networks and streaming services. But, there are so many more out there that cover niche subjects like Curiosity Stream for documentaries and BritBox for British TV. Take a look around and see which one is right for you.
At the end of the day it would cost about $60 a month to purchase the basic plans from each of these services. Here's an idea, since most of these services are hosting content they already own, that content isn't going anywhere. There is a slim chance they will be pulling titles that they are not paying a licensing fees for. What this means is each year you can subscribe to a different service or group of services. Next time you come back to it you can stream all the content you missed while you were gone.
Video streaming used to be so simple. Get Netflix and watch the content come and go. Now there are so many places to find the content your looking for, some free and some paid. If your looking to ditch cable now is the time to do it. Most TV shows and movies are out there streaming somewhere. Forget missing the live airing of your favorite show or having to remember to DVR them. Watch on your own time and pay your way out of ads and for only the channels you want. This is the future of streaming.
Streaming Devices
➤Amazon.com: Fire TV
➤Google Store: Chromecast with Google TV
➤Apple.com: Apple TV HD
➤Apple.com: Apple TV 4K
➤Xbox.com: Consoles
➤Playstation.com
➤Roku: Streaming Players
Streaming Services
Subscribe: Apple Podcasts | Google Podcasts | Spotify | Amazon Music | Android | Pandora | Blubrry | Email | TuneIn | RSS | More