When you update your Mac this fall to macOS Catalina (10.14) you will find an app from missing from your dock, iTunes.
This past week at Apple's World Wide Developers Conference (WWDC) Apple previewed some updates that will be coming this fall to an iPad, iPhone, Apple Watch, and Mac near you.
The removal of iTunes has been a long time coming. So here is a brief history of how iTunes when from revolutionizing the music industry to adware.
The story starts in the 90s. Personal computers and home internet are on the rise. The Walkman was becoming a thing of the past, being replaced by mp3 players. Suddenly the digital age of music was here!
At this point, the record labels were not offering their music for online downloads. Instead, people turned to illegal sites, like Napster, for music. Along came Apple with Steve Jobs back at the helm. Seeing the issue with the music industry he jumped into action. In 2001 Jobs unveiled two new products. At the beginning of the year, he unveiled the device that could put "1,000 songs in your pocket", the iPod. It was a revolutionary device that became the standard for mp3 players for the future to come. By the end of the year, Apple released the iTunes, a place to manage your music both on your Mac and iPod.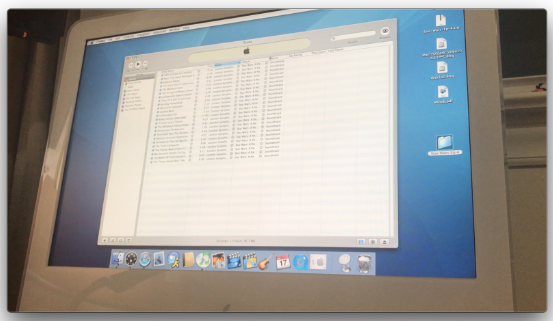 Since then iTunes has exploded in features. The app has gained support for streaming podcasts, buying and watching tv-shows and movies, buying and listening to audiobooks and music, as well as subscribing to Apple Music. On top of being a place to manage and sync your iTunes content to an iPod.
Meanwhile on iOS, as Apple offered each new service they created an individual app. Music in the Music app, podcasts in the Podcast app, and audiobooks in Apple Books.
Unlike on iOS with all its services spread out, iTunes on the desktop tried to do it all. Because of this iTunes has become a struggle to use. It's no longer as intuitive and simple as it once was as it is now juggling 100s of different features and services. It was no longer a simple music app, but now bloatware.
Apple announced at WWDC that they will be discontinuing the standalone iTunes app in favor of 3 new apps: Music, TV, and Podcast. It appears that Apple will be using the same interface as found on the iPad. In the Music app, you can listen to music purchased from iTunes and CDs or Apple Music if you are a subscriber, manage, and buy music. Podcasts are for all your podcast needs. Finally, the TV app is where you can find, buy, and stream movies and tv shows. For the most part, each of these apps will look and work exactly like their iPad counterparts.
As for other previous iTunes features: audiobooks can be purchased and listen to in the Apple Books app. If you sync your iPhone or iPad to iTunes you will find your device on the sidebar of a Finder window as an external device. Clicking on your device will give you the same options that used to be in iTunes.
It's sad to say goodbye to the Music app that brought music into the digital age in 2001 to the clunky app that it has become today. Now its time to wait and see if these new apps will be able to fill the void created by iTunes.
Helpful Links
Subscribe: Apple Podcasts | Google Podcasts | Spotify | Amazon Music | Android | Pandora | Blubrry | Email | TuneIn | RSS | More