Excerpt from "How to Backup your iPhone or iPad"
Data
There are really only three ways to back up your iOS device. Using iTunes or iCloud Backup is the only two though that sync the whole state of your iOS device. By the whole state of your iDevice, I'm talking about all apps their location on the Home screen and most of the app's data.
iTunes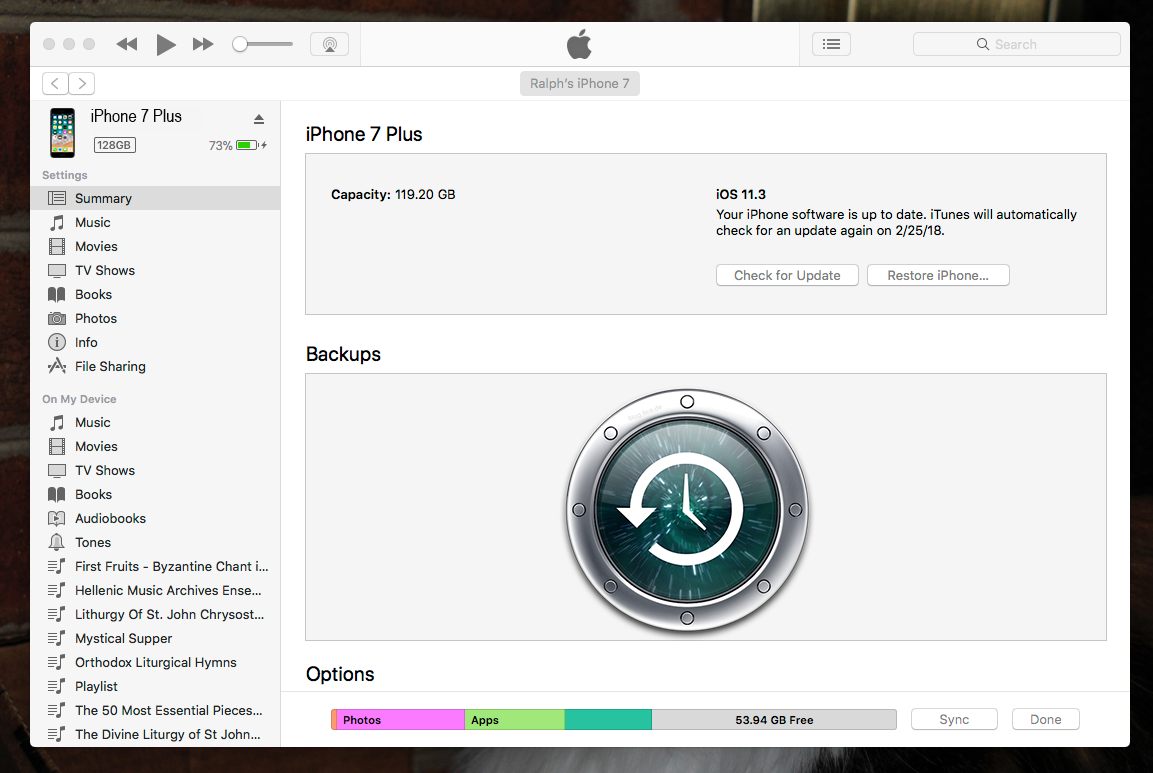 Backing up to iTunes is the best way to backup up your iOS device. Compared to backing up to the cloud you have "unlimited" storage. You can also archive the backup to save the state which is smart to do before you update. If you want to sync private data like health data you will have to enable "Encryption BackUp".
It's important to note that backing up your iOS device and syncing to iTunes are two separate features. Syncing checks to make sure the same content is in the same place. For instance, if you add a song to a playlist on your iPhone when you sync it to iTunes that song will appear in that playlist too. Back up on the other hand saves a copy of your whole phone.
So inclusion is the best option. Backing up to iTunes does not require the monthly subscription of online storage and it offers more features. On the other hand, though you have to remember to regularly plug your iDevice into iTunes in order for the back up to be completed.
iCloud Backup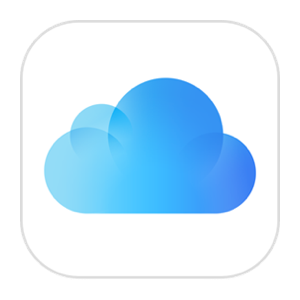 An iCloud backup will back up your whole phone to Apple's data servers. This does not include anything that is already syncing to the cloud-like contacts and calendars or content purchased from either the App or iTunes Store. If you want to back up to iCloud I would recommend that you purchased more storage. Apple gives each iCloud user 5GB for free. If you need more you must pay for a monthly subscription which if you're on a low budget can be costly. If you do have it enabled and run out of storage you will continuously receive notifications from settings telling you that you're out of iCloud storage, you need to purchase more, and how long ago your last backup was. If your willing to pay the price this is the option that requires less work. Unlike iTunes Backup you don't have to plug your iOS device into your PC instead it backs up in the background based on a schedule.
Sync to iCloud
With many applications like Mail, Contacts, Calendar, and notes you can sync your data to iCloud or another service like Google or Microsoft.
iCloud
When going to iCloud settings by going to:
-iOS 10.3 and Later: Settings>AppleID profile>iCloud
-iOS 10.2 and older: Settings>iCloud
There is a full list of preinstalled productivity apps like Calendar and contacts. Next to each app is a switch. This switch either turns to sync on or off for that app.
Other Services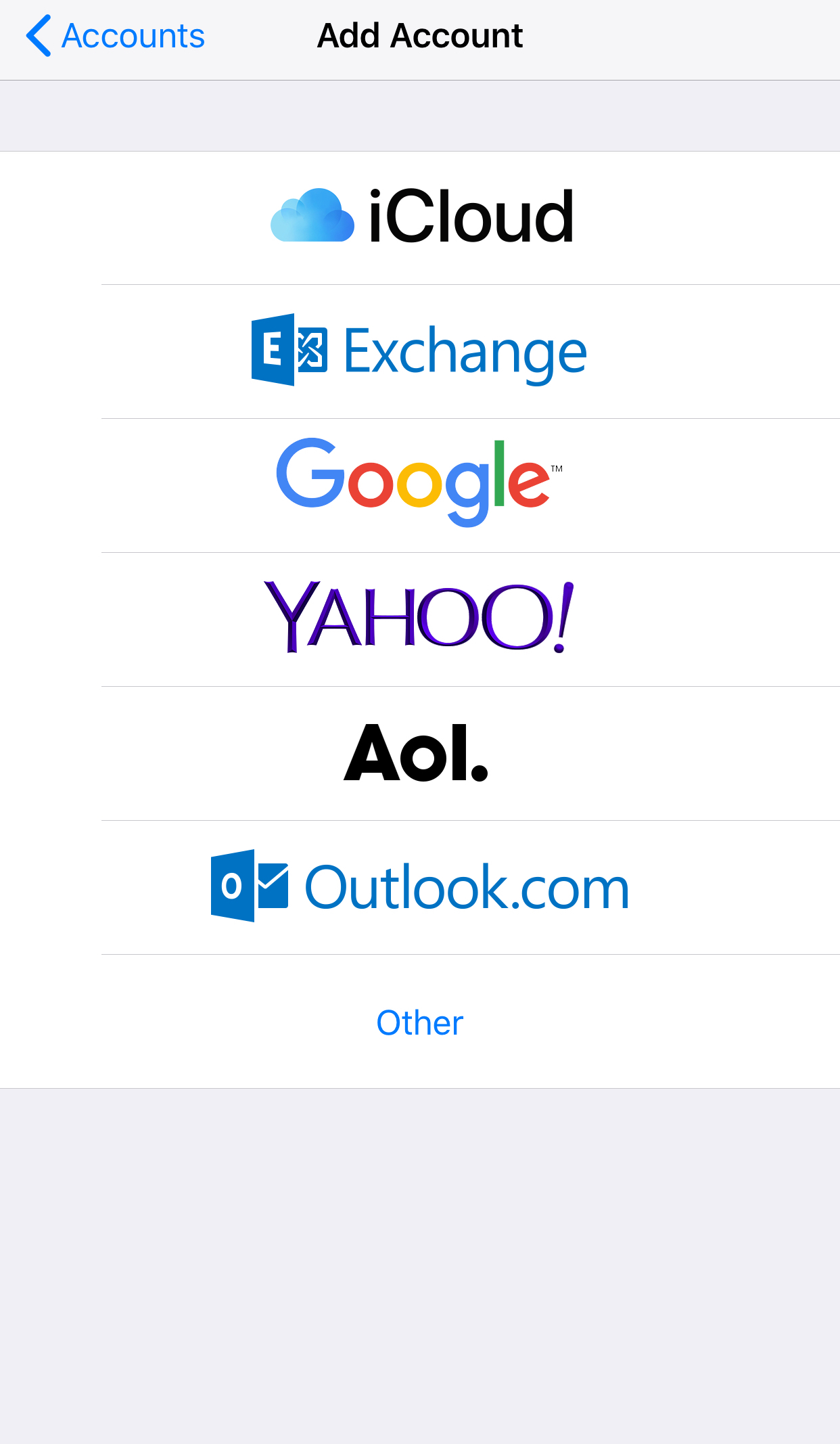 If syncing to iCloud isn't for you that ok you can still use any of your other favorite online services like Google, Microsoft, Yahoo, or AOL account. To do this go to:

iOS 11 and Later:
Settings > Accounts and Passwords > Add Account
iOS 10.3 and older: Settings > Mail /Contacts /Calendar /Notes > Add Account
Now click on your service of choice and sign in. If your provider is not listed tap on "Other". Once there just like iCloud, you will have switched to toggle on and off depending on which features you want to use. If your account is already signed in then select it from the list and manage the toggles.
Now that you have signed in and customized the toggles you must make sure that your account is set to be the default. To do this go to each app's respective menu weather being Calendar, Contacts, Mail, or Notes and find "Default Accounts" here you can choose the default account for each of the apps.